The New Trailer For Batman v Superman: Dawn of Justice Has Debuted
The Dark Knight is Unmasked and the Justice League Slowly Begins to Form in 2016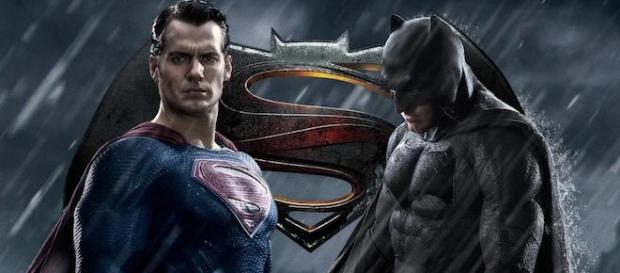 In March of 2016 Clark Kent (Henry Cavill) and Bruce Wayne (Ben Affleck) will set their crime-fighting alter egos loose on each other in what Lex Luthor (Jessie Eisenberg) describes as, "the greatest gladiator match in the history of the world: Son of Krypton versus Bat of Gotham!"
The trailer opens with a verbal sparring match between the two at a party. With gems like, "Maybe it's that Gotham City and me have had a bad history with freaks dressed like clowns," in reference to Superman's wardrobe choices.
Surprisingly, some witty banter from Lex Luthor is what cuts the tension between them, but it's quickly rekindled through intense staring matches, some puffing of their chests, and of course, some good old fashion physical violence.
It's revealed that Batfleck somehow manages to get himself chained up in a dungeon where he is unmasked by the Man of Steel, who openly states that he doesn't want to kill him. Then Luthor gets crafty with the corpse of General Zod (Michael Shannon) and unleashes Doomsday, exclaiming, "If man won't kill God, the devil will do it!"
The colossal creature uses his laser eyes to wash the streets in flames. Wonder Woman (Gal Gadot) steps on the scene, making her grand entrance by shielding the duo from being engulfed. It is clear at this point, the war between these two heroes ends on a "the enemy of my enemy, is my friend" note, and now the three of them must work together to stop Doomsday's destruction and to put a lid on at least some of Luthor's crazy.  
Zack Snyder directed the film and Chris Terrio wrote the screenplay which was based on the original story ideas that were developed by Snyder and David S.
Goyer.
In addition to excellent effects and cinematography, the casting of "Batman v Superman" looks impressive. Laurence Fishburne is playing Editor and Chief Perry White, Diane Lane is portraying Martha Kent (Superman's adoptive mother), and academy award winner Holly Hunter is Senator Fisher.
Watch the trailer and let us know what your think in the comments below.  
Click to read more
and watch the video
or