Taylor Swift – Happy birthday.
On Sunday, December the 13th Taylor Swift celebrated her 26th birthday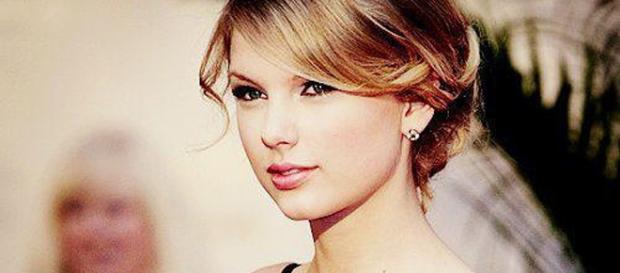 On her Instagram page Taylor Swift posted a picture of herself as a child and wrote:
"Today I begin my 26th year of freaking out over stuff".
The popular singer also announced that she plans to release The 1989 World Tour Live on Apple Music. A concert-film of Swift's successful world tour will be available on the Apple's Music streaming services.
It appears that Swift's cooperation with Apple has drastically improved since July. Apple Music was forced to change its policy concerning payments to the artists.
The iPhone maker had no choice but to agree to Swift's requests: "To pay artists from the very first stream, even during the three-month period in which the service would be free to consumers", according to fortune.com.
Go Taylor!
Remember when her Instagram and Twitter accounts were breached and the unknown hacker threatened to publish her nude pictures. Taylor replied:
"Any hackers saying they have 'nudes'? Psssh you'd love that wouldn't you! Have fun photoshopping cause you got NOTHING" – Taylor Swift (@taylorswift13) January 27, 2015.
Then, she changed her password.
You must love that girl!
Two months after the threat by the anonymous hacker she bought two adult web domains,TaylorSwift.porn and TaylorSwift.adult, explaining her business investment as a prevention of potential porno lunatics to make a porno site by using her name.
Way to go Taylor!
She looks like an angel, adores animals (her favorite are cats) and donated proceeds from her new video "Wildest dreams" to wild creatures!
She cherishes her friends – according to Swift, friends are the most important to her.
She has an amazing body, although she says that she doesn't spend a lot of time in the gym.
She wrote the song "Ronan", and named it after Ronan Thompson, a four-year boy who died of cancer. The performance of "Ronan" was very emotional in front of an Arizona audience. That girl has such a beautiful heart.
No wonder she is the most popular user on Instagram with 49,8 million followers.
Happy birthday and best wishes Taylor Swift!
photo credit: 387010_130576047050210_130188367088978_168646_1579841216_n via photopin (license)
Click to read more
and watch the video
or