T.I. and Tiny Harris announce their celebrity pregnancy
Hip Hop couple adding to their blended family of six with another girl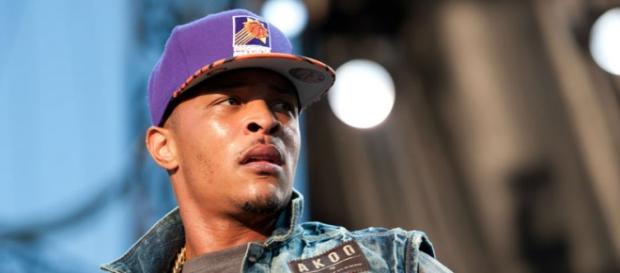 T.I. and Tameka "Tiny" Harris are having a baby again, as this celebrity pregnancy will be the couple's 7th child together. This latest celebrity pregnancy is said to be giving the couple their first daughter since the stillborn death of a previous child in 2007. Fans had been speculating that Tiny was pregnant again and this happy declaration of the reality star rapper has confirmed it.
Tiny made the announcement of her celebrity pregnancy on her Instagram account when she was saying Merry Christmas to all her fans.
She thanked husband T.I. for her Christmas presents, and then showed off her baby bump and said she was most thankful for the best gift of all, their new baby to be.
Celebrity pregnancy adds daughter to their blended family
Hip Hop couple Tiny and T.I.
star on the Vh1 show T.I. & Tiny: The Family Hustle. They have a blended family comprised of 3 kids from former relationship of his, who are Messiah, Domani and Deyjah; as well as a daughter from a previous relationship of Tiny's, Zonnique, and the couple have three biological children together.
The couple have two sons together, King and Major, and a daughter named Leyah that was stillborn in 2007. The new baby is expected to be another daughter.
T.I. and Tiny staying together despite divorce rumors
The revealing of this new pregnancy puts to rest the previous rumors that the couple were getting a divorce. It would seem that the two are doing fine together and T.I. is even quoted to have said that he and his wife were in a great place and that she is "the one." They both are said to be very excited about the new edition to their already big family and are anxiously awaiting the birth of their daughter.
Tiny made the announcement of the new baby more festive in her online video by putting a red bow over her baby bump. She and her husband T.I. seemed to be enjoying their Christmas holiday as they made the statement, and while they told fans they are expecting a baby girl, there was no news on her exact due date.
Click to read more
and watch the video
or