"Spotlight" gets top honor for Los Angeles Film Critics Association Awards
Hollywood now waits to see if the film critics foretell who gets Oscars next year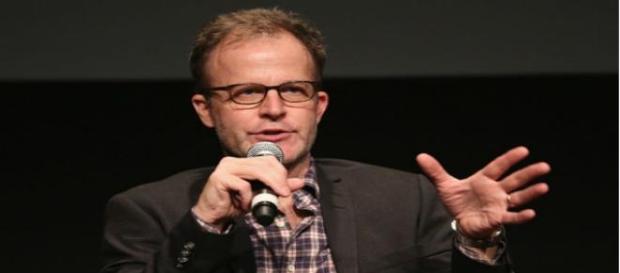 The Los Angeles Film Critics Association Awards chose "Spotlight" and "Mad Max: Fury Road" for top honors on Sunday during the annual voting. The Los Angeles Film Critics Awards are voted on by about 55 Los Angeles area newspaper, television and magazine film critics.
"Spotlight" was chosen as the Film Critics Association Awards Best Picture. The movie depicts the 2002 Boston Globe investigation of sexual abuse by priests and its concealment by the Catholic Church.
It offers a stellar cast with greats like Mark Ruffalo, Michael Keaton, Rachel McAdams, and Brian d'Arcy James.
"Spotlight" awarded more than one Film Critics Association Awards honor
Besides this newest award, "Spotlight" has also taken top honors in other awards voting, such as getting Best Picture at the Gotham Independent Film Awards, as well as Best Picture from the Boston Society of Film Critics.
"Spotlight" received not only Best Picture but also took two other awards for Best Ensemble cast and Best Screenplay for co-writers Josh Singer and Tom McCarthy.
Other awards and runners-up
Besides choosing the Best Picture, the Film Critics chose several other winners in the night's voting. Best director is George Miller for "Mad Max: Fury Road," which also won for Best Cinematography and Best Production Design. Runners-up included "Mad Max: Fury Road" for best picture, Todd Haynes for best director for "Carol," Edward Lachman for best cinematography for "Carol," and best production design, Judy Becker also for "Carol."
Best actors and actresses
Best actor was chosen as Michael Fassbender for his portrayal of Steve Jobs, in the same titled movie. Best actress was Charlotte Rampling in Andrew Haigh's "45 Years."
The supporting actress award was won by Alicia Vikander for her part in "Ex Machina," with Kristen Stewart winning runner-up for "Clouds of Sils Maria".
Best supporting actor went to Michael Shannon for "99 Homes," and Mark Rylance won runner-up for his portrayal of a spy in "Bridge of Spies."
These are just a few of the Los Angeles Film Critic Association Awards that were decided Sunday night, as they also chose awardees in categories like the best use of music, best foreign film, best documentary, and others.
Association nods often seen as Oscar frontrunners
With the Association choices announced Hollywood will be heating up moving toward the Oscars and the choices the Association makes often turn out to be the same Oscar voters make. It holds true fairly often, but it's never 100%. The Oscars are chosen by a mix of folks in the entertainment industry while the Los Angeles Film Critic Association Awards are chosen by less than 100 film critics in the Los Angeles area.
Click to read more
and watch the video
or