Sinead O'Connor suicide attempt blows up Facebook
Fans put out a call to authorities after the alarming post made its way onto Facebook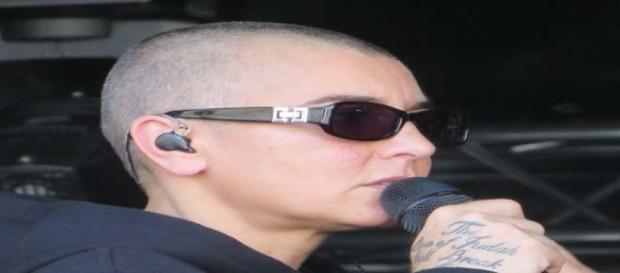 A Sinead O'Connor suicide attempt by the Irish singer, 48, blew up all over her Facebook page on Sunday, as she posted that she had taken an overdose and was at an unnamed hotel. O'Connor wrote that the week had broken her and that she had no other way to get any respect. She said she was somewhere in Ireland, but was using a fake name at the hotel. She wrote on her official Facebook page that she was taking an overdose because her family didn't care about her and that she was being treated badly, and could barely stand to stay alive.
She lamented that she could have committed suicide weeks before and been lying somewhere dead and no one in her family would have known or cared.
Fans of the singer became alarmed at the posting of the Sinead O'Connor suicide attempt and notified authorities who began a search for O'Connor.
Police reacted and discovered the singer less than two hours after the posting. She was taken to the hospital for treatment. She posted on her official Facebook page about health problems and that her family had abandoned her after she underwent a hysterectomy last August. She is also in a visitation battle over her youngest children with the boys' fathers and is said to be very depressed.
Facebook postings explain Sinead O'Connor suicide attempt
O'Connor appeared very distraught in her Facebook postings, and ranted that she was "invisible" and none of her family has been to see her, so she must be a rotten person and a "horrible mother." She added that everyone would be better off with her gone, and also posted other strange posts concerning her kids and her ex-husband on her Facebook page.
She stated that strangers such as her fans care more for her than her family.
This has not been the first suicide attempt by the singer. O'Connor told fans on the Oprah show in 2007 that she had bipolar disorder and once tried to kill herself during her 33rd birthday.
Fans rush to show support after O'Connor Facebook posting
Fans normally react quickly when a beloved icon is sick or in trouble, and O'Connor's fans are no different. The singer's fans responded quickly to her rambling suicide posting and alerted the authorities about her plight.
Authorities have not commented beyond stating that the singer was taken to the hospital for treatment and was safe and well. Hopefully, this Sinead O'Connor suicide attempt will be the last one as she sees how much her fans care for her.
Click to read more
and watch the video
or