Scott Weiland, Singer of Stone Temple Pilots and Velvet Revolver, Dies on Tour
Tour manager reportedly found singer unresponsive on tour bus on December 3.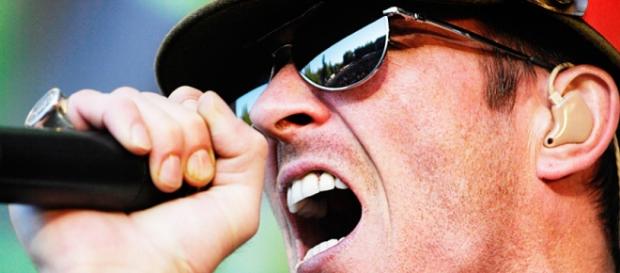 Scott Weiland, the iconic former singer of 90s grunge rock band Stone Temple Pilots, has passed away aged 48. 
With Weiland, Stone Temple Pilots became one of the most commercially viable bands of the 1990s, releasing five albums before temporarily disbanding in 2002. In that time, they sold more than 40 million records worldwide and won a Grammy Award for the song "Plush" from their major label debut.
Upon reviewing a "best-of" collection in 2003, AllMusic's Stephen Erlewine wrote:
"STP made music that sounded great at the time and even better now...
this music has stood the test of the time."
Unfortunately, Weiland was not without his demons. The enigmatic frontman often spoke openly of his past drug abuse, telling Esquire Magazine in 2008 that he first began drinking heavily and using cocaine as a teenager.
Weiland was arrested for crack cocaine possession in 1995. His band's 1996 US tour was cancelled before it could begin as his heroin use increased. The next decade featured multiple trips to rehab, including a court-mandated trip in 1999 after violating parole. In 2007, Weiland was arrested again on a DUI charge and entered rehab once more in February 2008.
After nearly two troubled decades fronting Stone Temple Pilots, Weiland formed the band Velvet Revolver with the former members of Guns N' Roses, who were no strangers to problematic frontmen after working with Axl Rose. Velvet Revolver had a string of number one hits before Weiland attempted double-duty, fronting both his new and original bands for about five years before leaving Stone Temple Pilots for good in 2013. Weiland went on to release three subsequent solo albums to limited critical success.
His latest musical venture, Scott Weiland and the Wildabouts was getting set to tour Nevada and California when he was discovered on December 3rd. 
Weiland is survived by his wife, photographer Jamie Wachtel, whom he married in 2013 in Los Angeles. 
This official statement was posted on Weiland's Instagram account:
"Scott Weiland, best known as the lead singer for Stone Temple Pilots and Velvet Revolver, passed away in his sleep while on a tour stop in Bloomington, Minnesota, with his band The Wildabouts. At this time we ask that the privacy of Scott's family be respected".
Click to read more
and watch the video
or