Santa Claus school teaches art of being old saint Nick
Listening, an infectious smile, and a love of children are all pre-requisites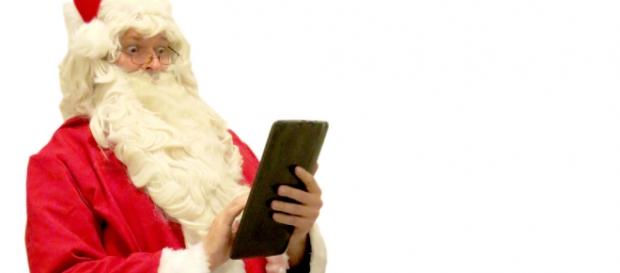 The role of the mall Santa Claus is not always easy with crying children, leaky babies, and other issues, so Santa Claus school is there to make the holidays brighter and teach would-be Saint Nick's how to handle it all.
It takes a special person to be Santa Claus and portray the magic of the holidays, and Santa Claus school finds those individuals and helps them become the essence of the holiday spirit at Christmas time. So, what does it take to become the jolly fat man? Here's how Santa Claus school gets them ready for action.
Pupils at Santa Claus school must meet requirements
One of the Santa Claus schools is taught at the Buckeye Santas Club in Ohio. This club is not just a club but a school made up of both men and women who love Christmas, have monthly meetings and do training.
Membership also requires its members to have real beards, love making a kid smile, and be able to smile themselves in a way that's genuine.
Members say there's something special about becoming Santa Claus and some have been doing it for more than 40 years. They supply Santas for malls and department stores. Many of them love the job and say they do it yearly. They learn how to get their Santa suits tailored, where to get comfy black boots and how to dye their hair white if needed.
Santas learn much more than just gift giving
Santas also learn more than just how to ask a child what they want for Christmas. They also learn about liability insurance, and must undergo drug testing. Plus, they learn how to know if a child is in some kind of dangerous situation. One Santa related how a boy asked for a gun to shoot the man hitting his mother, and he said he had to find someone to help out in the situation.
Santa comes in many colors, even genders
The original person Santa is based on, St. Nicholas, is said to have come from what is now Turkey, so he would have likely been olive skinned. Some say kids need a Santa they can relate to that is the same color they are, while others say what matters is the Santa's attitude and believability.
Today's Santa's come in all colors and in some cases may even be women, but whatever the case, they all must have the spirit of Christmas in their hearts.
Click to read more
and watch the video
or