Ryan Reynolds and Blake Lively reveal daughter's birthday
James' parents celebrate her birthday by revealing to the world what day it is.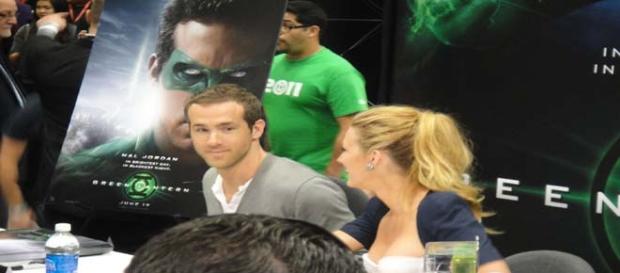 Ryan Reynolds and Blake Lively reveal daughter's birthday as she turns one-year-old, and announced that the actual birthdate is December 16. This is the first time the celebrity power couple revealed their daughter's birthday. The birth of the little girl James was known, but not her actual birthdate, as they had kept that a secret until now.
The two Hollywood stars had not kept the little girl herself secret – as Lively was very publicly pregnant – and often talked about her in interviews, but had never given out her birthdate, so this news has excited fans tremendously.
Funny tweet to reveal the date
The couple tweeted about James' first year birthday in a funny way on Wednesday to celebrate, with Reynolds saying, "Happy birthday to my baby girl" and that he was sad he'd lost his virginity, but happy to have a daughter.
Reynolds says that fatherhood has been the best thing he has experienced in life, and that he was always smiling even when he had to get up several times at night to take care of his daughter.
The couple have mentioned daughter James in several past interviews, but were always careful not to say her actual birthdate because they wanted to protect her privacy. However, now they reveal their daughter's birthday and the world knows their big secret.
Mom Blake has rarely talked about her daughter on social media, but earlier she did talk about how breastfeeding was a big perk, as it made the size of her breasts larger when she posted a "boobillicious" photo on Instagram last summer.
Both parents have often talked about how beautiful they think their daughter is and have given out bits and pieces of parental advice to fans.
For one thing, they agree that parenthood is not something anyone can truly prepare for, and Reynolds added that he was surprised he had so much patience regarding his daughter.
Parents say daughter is 'amazing', write silly jokes about her 
Reynolds also said that when he looked at James, he thought she was the most amazing thing he had ever seen, but that those thoughts sound kind of funny in public, so he goes with silly little jokes to talk about his daughter publicly.
The silly jokes seem to be his specialty and that appears to go for both happy parents. So, now the world knows what day Blake and Reynolds' daughter was born, as the couple reveal daughter's birthday as December 16, 2014.
Click to read more
and watch the video
or