Rob Kardashian hospitalized over the weekend
Kardashian brother received serious diagnosis of type 2 diabetes after falling ill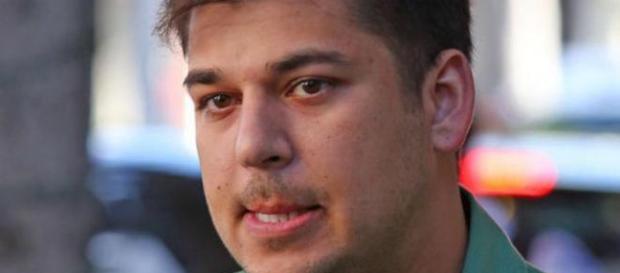 After not being seen on the Kardashian's reality show for over a year, Rob Kardashian, 28, has been reported as being hospitalized over the holidays and being diagnosed with type 2 diabetes.
Rumors had been going around that Rob had gained a lot of weight and photos were published in the Daily Mail showing him on a run for fast food, and now he has developed diabetes.
Diabetes diagnosis confirmed
According to medical reports, Rob Kardashian received the diabetes diagnosis after he was put in the hospital and diagnosed with diabetic ketoacidosis.
This is a very serious diabetes complication in which a diabetic's body makes a high amount of blood acids called ketones. If not treated, this can cause the person to fall into a diabetic coma.
Rob is said to have not known until now that he had diabetes. He has been told that he can get it under control with the proper diet and exercise. Sources say Rob has been fighting depression and weight gain for several years.
Family worried about Rob Kardashian health
In an episode of Keeping up with the Kardashians back in May, his mother Kris said that Rob had gained 100 pounds, and that she was very worried about him. His sisters Kim and Khloe say they have offered to get Rob a chef or to go on hikes with him.
Rob Kardashian is said to have missed several family gatherings, such as Kim's wedding in 2014 to Kayne West. However, this year he is said to have been getting ready to come back to the show and it was reported that he had lost 15 pounds after doing workouts with Gunnar Peterson, a celebrity trainer, and going on a special personalized diet plan.
Diabetes diagnosis a wakeup call for Rob
Rob's family is said to see this hospitalization as a wakeup call for him and are hope he takes both his life and health more seriously. The family says they hope the scare will prompt him to get the help he needs, but say Rob is his own worst enemy and that he somehow always manages to sabotage his own health.
The good thing is that Rob Kardashian is now aware of the diabetes and doctors have said that he can get it under control and into remission as long as he eats right and follows a healthy lifestyle.
Click to read more
and watch the video
or