Rita Ora files contract lawsuit against Roc Nation
Citing seven-year California labor law, artist says the studio has orphaned her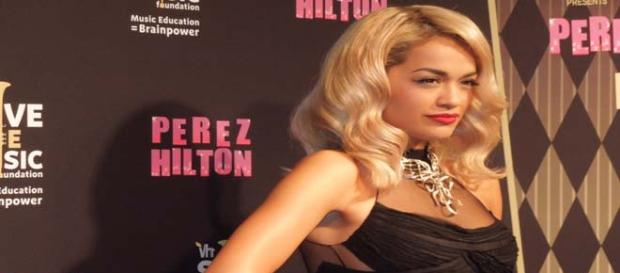 Rita Ora has filed a contract lawsuit against Roc Nation saying her contract can't be enforced, and as such, violates California law. Ora's contract was signed back in 2008 when the singer was 18, and she now says that she is orphaned from Jay Z's business since it changed staff and has since expanded all its business ventures.
The contract lawsuit references both the Jay Z streaming service called Tidal, as well as Roc Nation's sports agency. In the contract lawsuit Ora calls the company a "diminished" label and says it only has a few, albeit undeniably worthy, superstars in it.
Additionally the suit alleges that Ora has been paying for her own TV appearances, as well as her own video projects and recording costs.
Contract lawsuit based on California seven-year rule
The root of the lawsuit is based on California's "seven-year rule," part of the state's labor code that says the court cannot enforce a personal service contract seven calendar years from when it started.
A landmark case involving the seven-year rule happened in 1944 when actress Olivia de Havilland said that her contract was being unfairly extended by Warner Brothers.
In the case, the movie studio argued that the seven-year rule only applied to days Havilland actually worked, and not all the days in-between, which means they could extend her contract to meet the "real" seven-year days. However, the California Court of Appeals ruled for de Havilland, saying it should be based only on the calendar year.
Seven-year law success varies for musicians in past
Over the years, musicians have had varying luck petitioning the "seven-year rule." Olivia Newton-John was successful in her case against MCA Records in the 1970s, but since then the record labels have lobbied to change the rules so they could sue artists for lost profits if the artists didn't fulfill their commitments according to contracts.
Most of the time the seven-year rule was brought up in a lawsuit, the artist ended up settling or renegotiating. In the case of Ora, her contract says she has the option of releasing as many as five albums; she says she was only allowed to do one album, but that she has recorded plenty of music that could have been used to create several. Ora's contract lawsuit appears based on Roc not fulfilling its part of the bargain to promote her.
Images from Wikipedia and licensed for reuse with modification.
Click to read more
and watch the video
or