Richard Marx and Daisy Fuentes have celebrity wedding
The singer and former MTV personality tied the knot in beautiful Aspen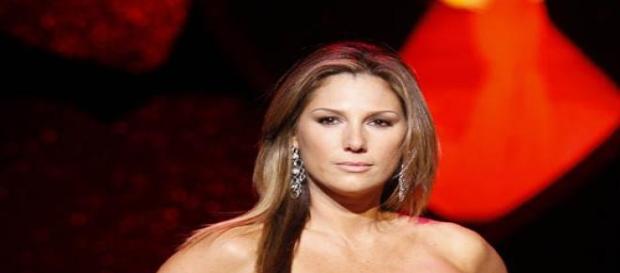 Richard Marx, 52, announced on Twitter on Christmas Day that he had married his girlfriend, Daisy Fuentes, 49, on December 23 in a celebrity wedding after they had been dating each other for about a year.
Fuentes is a former MTV personality and it's the second marriage for each of them, as Marx was married to Cynthia Rhodes for 25 years. Marx has three children with Rhodes. Fuentes was previously married for five years to Timothy Adams of Nightfall Shoreline.
Marx didn't stay single for long as his divorce was just finalized last July.
Marx and Fuentes celebrity wedding comes after year of dating
The Emmy winning Marx is an iconic singer best known for "Don't Mean Nothing," as well as ballads like "Right Here Waiting," which came out in 1989.
Marx's last album "Beautiful Goodbye" was released last July to critical acclaim.
Fuentes and Marx wrote the song "Beautiful Goodbye" together and Marx said that Fuentes was the perfect woman to star in the video. He has said multiple times that she is the epitome of beauty and elegance. Marx additionally was a VJ on MTV, and Fuentes also worked with MTV in several roles.
Fuentes was MTV Internacional host in 1988. The show was a Spanish language music program that was shown on television in Latin American, as well as in the US via the Telemundo Network. She was the first Latina VJ on MTV, and also hosted a series on fashion and modeling that was called the "House of Style."
Fuentes co-presented on the Spanish language version of "The Voice," which was called "La Voz Kids" and featured Spanish speaking child singers and judges like Paulina Rubio, as well as Prince Royce, and Roberto Tapia.
Wedding photo appeared on social media postings
Marx posted a few wedding photos on his Instagram account with snowy mountains in the background to show off their celebrity wedding (which took place in Aspen, Colorado). Fuentes put her announcement of their wedding on her Twitter account: "This happened & I couldn't be happier," she wrote, along with the Spanish equivalent and assorted hashtags.
Click to read more
and watch the video
or