Penny Dreadful: what to expect from the third season?
Showtime announced a nine episodes season for PD and fans are crazy to know all the details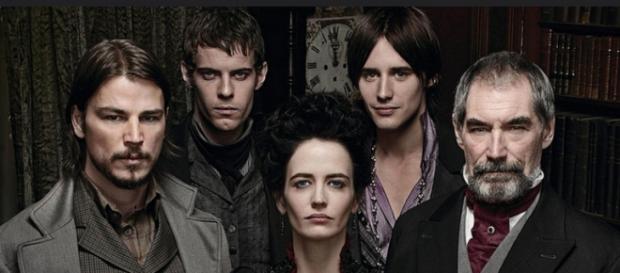 Since announcing Penny Dreadful was renewed for the 3rd season back in july, Showtime is slowly giving details about what's come ahead for the horror show.
According to the network, the next year of the show will have nine episodes set to premiere in 2016, but no dates where specified. After the season finale, fans are asking how Vanessa and Ethan's story will be told separetly. It seems like a new dynamic for the show is being set, and the story will shift between the two characters as Ethan is presumanbly trying to find his way to America and Vanessa, sources said, is getting weaker and weaker after each episode.
The new year will also focus on Ethan's orign and transformation into a werewolf – which also means we will know his father, Mr Jared Talbot. The man is set to appear for two episodes in the middle of the season.
Only nine episodes?
Besides that, just a few weeks ago, the network annouced Tony winner Patti LuPone was promoted to be a series regular next year. While she appeared on s2 as as the Cut-Wife, this time she'll play Dr. Seward, a therapist that treats Vanessa (Eva Green) from the evil forces she cannot escape, reports The Hollywood Reporter.
Recently, the first image of s3 was released and it shows Vanessa straitjacketed and in tears, as she's being comforted by Dr Seward herself. Even though the context of the photo is not really clear, we can see the characters are in some kind of padded cell and, giving Seward's background, this may be part of the unconventional therapy approach the doctor has.
Introducing Robert Louis
Another big announcement for the new season is the introduction of a yet another gothic literature monster: the show will introduce us to Robert Louis Stevenson's Dr. Henry Jekyll.
This time, he'll be played by Shazad Latif.
Other new casting names include Wes Studi – who will play Kaetenay, an enigmatic Native American connected to Ethan and who will become Sir Malcolm's ally – and Dexter's Christian Camargo, as a zoologist called Dr. Alexander Sweet.
Click to read more
and watch the video
or