"Orange Is The New Black" Season 4: What we already know?
See here what you can expect for the new season of the OITNB show. Check it!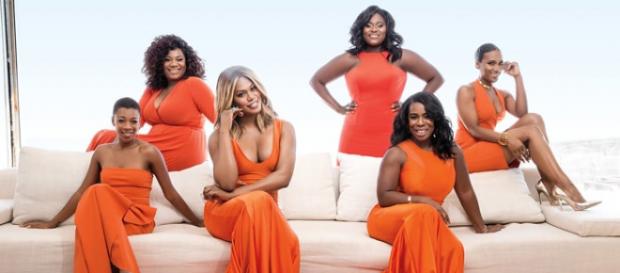 Orange Is The New Black returns next year! Being a huge success with a big fandom, the cast of the show is already teasing us with juicy details about the fourth season of the show!
Last season, we ended with a cliffhanger: the last scene Alex appeared on, she was in serious danger of being killed. Back then we had no guarantee she would survive – but now we know. Actress Laura Prepon said she's surely coming back for season 4, but we can expect an entirely new Alex! "I don't think you're going to see a more timid side of Alex.
If anything, she's justified in her paranoia... That empowers her, in my opinion", she explained to TV Guide.
In other news, Mad Men creator Matthew Weiner is confirmed to direct one of the episodes of the new season.
According to The Hollywood Reporter, the upcoming episode will be the first time Weiner directs something he didn't write himself. "With a huge cast like ours, when you have a director who knows exactly what they want, it makes everything go a lot smoother. I love Matt — he's awesome", actress Laura Prepon told the website (and this also confirms Alex will be back... why else would Laura film with him?).
Taystee, another fan favorite, will reportedly go through some internal problems after she fully realises she's the group's mom, a part that was Vee's back then. Danielle Brooks, the actress who play's Taystee, gave Vogue.com some insight about her character: "This season really drops in a totally different way. The prison is becoming overpopulated. All the new inmates really add more tension, and believe me, it is tense", adding that this is one of the best written seasons of the show with surprises that will "tear you in half".
As we can see, the overpopulation of Lichfield (that we first saw on s3 finale) will be one of the main arcs this new season, and it may revolve around living quarters and, of course, the kitchen.
Netflix hasn't release an exact date for the new season, but we can expect it to be around June or July 2016.
Click to read more
and watch the video
or