Mariah Carey was hospitalized with flu after NYC appearance
The star takes to Twitter to let her fans know that she is recovering and doing well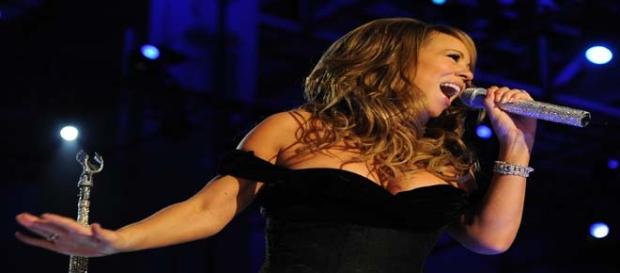 Grammy award-winning singer Mariah Carey was hospitalized with a severe case of the flu right after an appearance in New York City's Soho section for Pier 1 Import's pop-up book presentation. The singer had felt ill prior to the show, but managed to pull it off, and did her press performance. This showed that the star is very dedicated and professional in her actions, said fans and others about Carey's ability to finish the show.
However, she was rushed to the hospital after the show, and diagnosed with dehydration and Mariah Carey was hospitalized and given liquids and vitamins.
Sources said the star was going to be fine and would keep her schedule of performances this weekend and that she thanked her "lambs" for their concern and well wishes.
Hectic schedule partly the reason Mariah Carey was hospitalized
Carey is said to have had a hectic schedule, which may have contributed to the reason after her most recent gig, as she has been working on a TV movie, A Christmas Melody, as well as being set to appear on the Hot 97's Hot for the Holidays show in New Jersey, which is slated for this weekend.
She both acted in and directed the movie, which is expected to air on the Hallmark Channel on December 18.
Carey told fans on Twitter posts that she was feeling much better and advised them to all go get a flu shot. Mariah Carey was hospitalized and hooked up to IVs for fluids and should get out of the hospital later on today, according to sources. The flu season can be especially hard on people like Celebrities who are always running around with hectic schedules, so their immunity can be down.
Carey to spend Christmas in Aspen as her annual holiday tradition
Carey told fans she is likely going to be spending Christmas in Aspen as usual, as that has become one of her holiday traditions, and says she has been going there for quite some time and it is her go-to place. She says she loves the snowy and white Christmas season and that is what Aspen usually has and what she and her family love.
Carey is dating the Australian billionaire James Packer, but used to be married to star Nick Cannon and the couple is said to have spent Thanksgiving together. Cannon recently told fans on an appearance on the Howard Stern Show that he was happy for his ex-wife as long as she and their children were happy.
So, Mariah Carey was hospitalized for the flu, but she is far from out for the count and plans to make her performances this weekend as scheduled.
Click to read more
and watch the video
or