"Mad Max" top choice with 13 Critics' Choice Awards nominations
Apocalyptic action thriller is tops in award nominations with voters again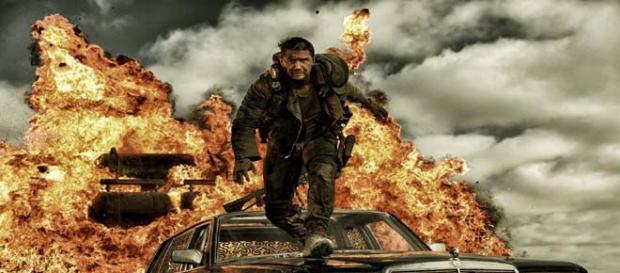 The results of the 2015 Critics' Choice awards nominations are public, and the top choice is "Mad Max: Fury Road," with 13 nominations. The movie is up for 13 Critics' Choice awards categories, comprising best picture, best director, best actress, and best actor.
The awards were once known as the Broadcast Film Critics Association Awards, and were combined with the Critics' Choice Television Awards in 2010, then shortened to the current name. The winners for the awards are picked via voting, and sometimes special awards are given by the BFCA Board of Directors.
"Mad Max: Fury Road" tops this year in nominations
"Mad Max: Fury Road," which stars Charlize Theron, got 13 nominations in several categories. Besides Best Picture, Theron was nominated for Best Actress and Best Actress in an Action Movie.
Theron's co-star Tom Hardy got a nomination for Best Actor in an Action Movie, and George Miller got a nomination for Best Director, plus the film was nominated for these other categories: Best Cinematography, Best Production Design, Best Editing, Best Costume Design, Best Hair and Makeup, Best Visual Effects, Best Action Movie and Best Sci-Fi/Horror Movie.
Other Critics' Choice Awards nominees for screen
The films with the next most nominations for Critics' Choice awards got nine nominations each, and were "Carol," science fiction film "The Martian," and "The Revenant." Next came "Spotlight," which got eight nominations and the dark comedy film, "The Big Short" got seven nominations. Additionally "The Hateful 8," by Quentin Tarantino, got six nominations.
Counting down the list, getting five nominations was "Bridge of Spies," "Brooklyn," "The Danish Girl," the science fiction sequel "Jurassic World" and "Sicario." With four nominations was "Room."
Nominations for TV category awards
The nominees for TV series in the contest included FX Network series "Fargo," which got eight nominations, one of which was for best limited series. "The Leftovers," which appears on HBO got six nominations, and the Amazon series, "Transparent," also got six nominations.
The Critics' Choice Awards are scheduled to be shown live on Lifetime Channel and on A&E channel and will take place January 17 at the Barker Hangar in Santa Monica, California and will be presented at a special gala show.
Image #1 Flickr.com
Image #2 Fargo from Yahoo search Free to share and use commercially
Click to read more
and watch the video
or