Legends of Tomorrow: Everything you need to know about the new series
Check here all about new DC's Tv Show with some famous super heros like Atom and White Canary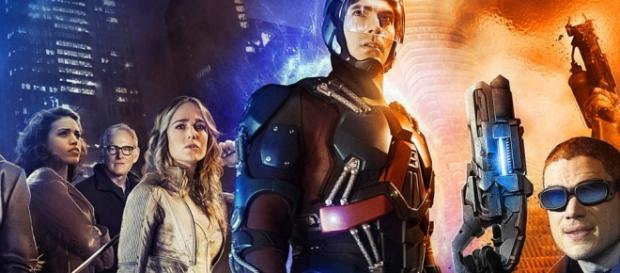 Superheroes are trending. You cannot deny it and you should not! TV's finest writers are actively creating and bombarding audiences with new content every once in a while.And one funny thing about it is that we are beginning to see the Dc vs Marvel fight for the upper hand really advancing to TV. Now, we'll watch the "super teams" battle. Eventually, Marvel will get Daredevil, Jessica and Luke together and band the Defenders up. Meanwhile, DC gives us Legends of Tomorrow.
The Legends of Tomorrow universe
So, to get us deeper in the DC Comics Universe, the stories are being aligned. Which means that every new DC movie or TV series will take place in the same universe (this includes Batman vs Superman and the new Wonder Woman movie), so that we can come upon a true Justice League around 2020.In order to get us there, many plots that were introduced in the Arrow and Flash (2014) series will be continued in other series and media.
This is Legends of Tomorrow situation.Same universe, same character seen on those shows, together in a new, awesome TV series.
The team
Sure enough, we'll be seeing characters from both Flash and Arrow series, but we'll also be honored by Vandal Savage, who'll take the role of the series' main villain.Granted, we'll have Ray Palmer (Atom), Sara (Black Canary), Dr. Stein and Jax Jackson (Firestorm) and a few others.Heat Wave and Cpt. Cold are also confirmed, but we are yet to know if they're going to be heroes or villains.Finally, Oliver Queen, Laurel (Black Canary) and Barry will have special guest appearances during the first season.
Continuity
The same characters are going to take the scene as they left it. So, we already know the Atom's background, his history with Felicity and all. It's the same character, same mind, personality and all.
And producers are taking cautious steps to ensure no continuity mistakes!This is DC's new move. Let's hope the series won't follow under the same circumstances Super Girl did and that we actually see some good writing. The Defenders will be on Netflix soon enough, so if they want to make Legends the main superhero team, CW should really put some effort here!Let's wait and hope for the best.
Click to read more
and watch the video
or