Kylie Jenner heartbroken after Tyga's messages to an underage teen
Jenner left devastated after Tyga is found out getting close to girl on Instagram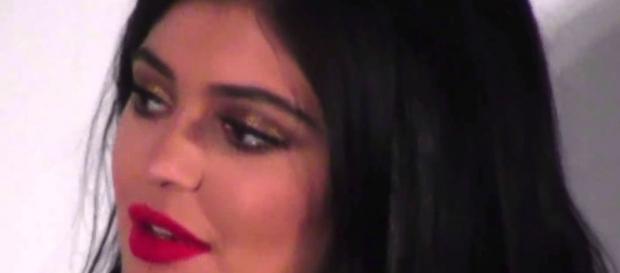 Kylie Jenner might be going through drama that she's already lived, but on the other side of things. Tyga once dumped wife Blac Chyna to date Kylie when she was only 17-years-old. Now, the spell might turn against her, according to the OK! Magazine, which is reporting that Tyga is in love with a 14-year-old girl whom he met on Instagram. It appears that Jenner discovered messages that her on-again off-again boyfriend sent to the teen.
Tyga and Kylie have been dating for months, but since last November the couple seems to be farther away.
There were a few rumors, trying to explain the split, but according to the American magazine, it may have happened (even a betrayal). The first information disclosed realized that it was because of "something Tyga did." When asked about it, Kylie only spoke to say they were still together, but the truth is that they haven't been appearing together for weeks.
Tyga may be involved with underage teen
The information was released by Ok! Magazine and is ensuring that Tyga has been exchanging messages with a 14-year-old girl he met on Instagram. And it would be precisely the reason that pushed them apart, after Kylie discovered the betrayal. And it all gets worse for Kylie, because the girl is twelve years younger than the rapper.
Kylie is not reacting well to the situation and they failed the reconciliation, because Kylie isn't feeling good for having believed Tyga for all these months. "She feels like a fool for having believed him before, and she doesn't want him anywhere near her right now," a source told the magazine, quoted by the Mirror newspaper. 
The insider revealed all the information about Tyga's 'new affair,' confirming that Tyga is delighted by the Instagram girl, and they are chatting every single day.
"He keeps telling her how beautiful she is and how he can't wait to hang out with her," the source said. With Kylie, he dated her in secret for months, to make it public only after the 18th birthday of the socialite. Will the rapper do the same with this girl?
Click to read more
and watch the video
or