Kim Kardashian's kimoji app is big on itunes
Spice up your social media experience with racy kimoji emoji references!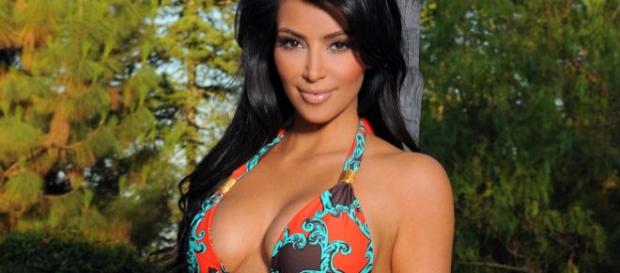 After nearly crashing the iTune servers on opening offer day, the Kim Kardashian "Kimoji" app might be just the thing for last minute Christmas shopping. During the first day, the app was causing server crashes as millions of people are trying to download the entertainment emoji set featuring Kim's suggestive emotive cartoon depictions of her hourglass figure.
Crying Kim appears to be one of the most popular of the 250+ emoji sticker designs. Kim is probably not actually crying over this app as estimated gross sales were running in the neighborhood of $1,000,000 per minute!
The official Kimoji app features mild profanity, crude humor, imaginative sexual content, cartoon nudity, mild drug use, mild alcohol use, and other suggestive adult themes.
iTunes puts this app in the 17 years or older category rating.
Kimoji application for Android OS is in the works.
The app is compatible with iOS 8.0 on the iPhone and full permission must be given to the app in order for it to run correctly.
It is also compatible with the iPad and iPod. As of December 24, 2015, the current version has a rating of 2.5 stars. Android users hope that the app will soon be out for the android operating system.
The Kimoji app does have some complaints regarding ease of use. These complaints are the reason for the low star rating of such a wildly popular social enhancement application.
One user reports not being able to use the app like other emoji apps. It seems that Kim's emoji images must be copied and pasted instead of just being inserted. But other users say there is a fix for this.
Many users agree the cartoon emojis are simply too big to be used like the regular ones. There are also reports of disappearing icons.
In addition to the Kimoji icons, the app includes a built-in normal keyboard which does require full access permission and should be given default status over the iPhone keyboard.
Users state that the regular keyboard should still be accessed for sensitive information such as credit card numbers.
Kim fans will definitely want the icons of Kim in a swimsuit, Kim Kardashian's butt, crying Kim, even pregnant Kim, and more.
Click to read more
and watch the video
or