Kim Kardashian launches Kardashian emoji line
The Kimoji aps debuts today so fans can use Kim's crying face to lament what Santa didn't bring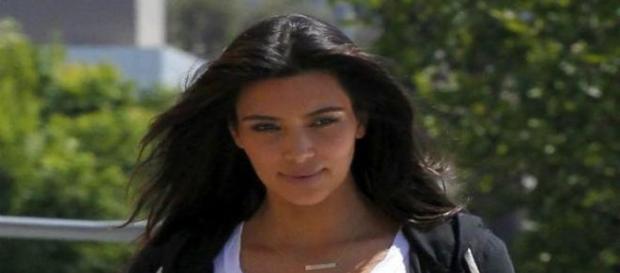 Kim Kardashian, 35, appears to love doing special things for her fans, and that shows as she has just launched Kimoji, a Kardashian emoji line of cute little cartoons for people to use in their messages and postings on social media. Millions of people all over the world enjoy using emojis every day to make their messages or social media postings more special, and Kardashian fans are expected to love the new Kimoji app.
The new Kardashian emoji line will include lots of images such as Kim's famous butt, belfies, crying Kim face, baby bump, censored bare breasts, waist trainer, and a stripper pole.
However, there appear to be no emojis of her children North or Saint West, which could mean she wants to preserve her children's privacy. Saint West was born a few weeks ago.
The family announced his birth and then later announced his name on social media to excited fans.
Kardashian emoji line joins other Kardashian products
Kim seems to love making things for her brand, as the Kardashian emoji line joins other Kardashian related products like the 2014 release of a popular mobile game called Kim Kardashian: Hollywood. Kim also joined with her four sisters and put out a subscription based app this past fall that give subscribed fans things like exclusive pix, a livestream on some occasions, and special blog postings.
The line of Kardashian related emojis also appears to include some icons that are not exactly Kardashian related. These include things like a red Solo cup, a selfie arm, gummy bears, ocean wave, and a sneaker designed by her rap singer husband, Kayne West.
Experts predict the new Kimojis will soon go viral all over the Internet since there are millions of Kardashian family fans that love everything to do with the reality star family group. Kim released the announcement about the new emojis on her Instagram post on Sunday.
Kardashian celebrates getting 55 Million Instagram followers
Kim Kardashian is famous for being very popular on social media. In fact, on Sunday she celebrated reaching the milestone of getting 55 million followers on Instagram. She celebrated by posting a selfie with a note to her fans telling them how much she loves them.
So an early Christmas present to all the Kardashian family fans who will be thrilled to know that the new Kimoji Kardashian emoji line will be released today for fans everywhere to start using to show the world their love of the reality show.
Click to read more
and watch the video
or