Kim Kardashian and Kris Jenner keep their eyes on Kylie Jenner boyfriend Tyga
The Kardashian family is truly concerned about Kylie's fortune and they are hiring private investigators to protect her.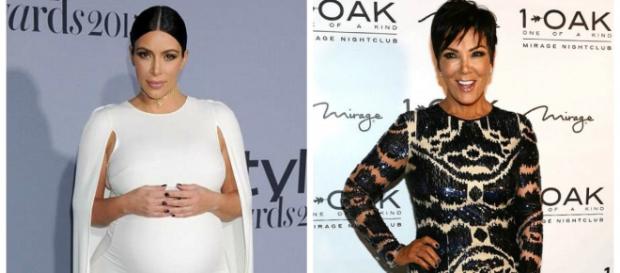 Kim Kardashian and Kris Jenner made a plan to prevent the youngest of the family, Kylie, of committing what they consider a big crazy. The 18-year-old is still in love with rapper Tyga, 26, and she might even be considering marriage. Kim and Kris fear for the future of the socialite and also for her fortune. So they are considering hiring private investigators to control her boyfriend Tyga.
Things are not easy for Kylie Jenner and Tyga. After a short split, everything changed between the couple.
Except their love, which seems to remain intact, but the family harmony is getting worst. If the Kardashian-Jenner family no longer liked the rapper, now the relationship has deteriorated even further.
And above all, there's no trust anymore. Especially now, after Kendall told mom Kris and sister Kim that Kylie is thinking about running away with Tyga, and get married.
"He's so 'desperate' to marry her," an insider told Now Magazine, about Tyga. And all this rush from the rapper and the possibility of them getting married without a prenup is ringing the bells on the Kardashian family. Yes, they are rich, but they are worried about Kylie's fortune.
Did Tyga cheat on Kylie? 
Kim Kardashian and Kris Jenner are not the only ones concerned with Kylie's future. Also Kylie could be a bit lost, as she is fearing loosing her man. According to some reports, she split with Tyga for a few days, because she learned he had been partying with a few girls while she was in Australia, working with sister Kendall.
They made up soon, but she's not trusting him that much anymore, and a source told the press she doesn't trust him enough to leave him alone. She wants to be with him all the time. 
Kanye West will talk to Tyga after cheating rumors
The Kardashian family does not like Tyga, but they are accepting him back, because Kylie loves him. However, they have some requirements and Kanye West will be the spokesman, as he's seen as the ideal person to advise the young rapper. "The family loathes and detests Tyga, but they're out of ideas about how to talk sense into Kylie. Kanye's picking his moment, but he's gunning for Tyga, and he's vowed he won't hold back," a family friend told Radar.
Click to read more
and watch the video
or