Katy Perry and Beyoncé makes burn victim's Christmas special
Over half a million people have joined in wishing Safyre a Merry Christmas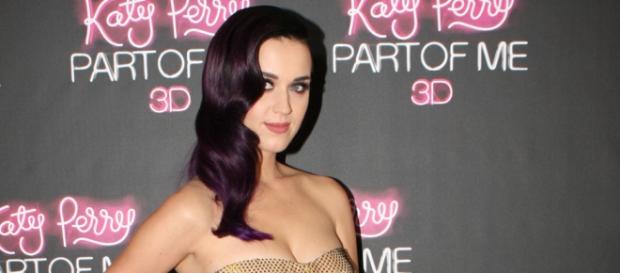 Kerry Perry and Beyonce were among the top stars that helped to make a burn victim's Christmas very special when they gave cards, gifts, and personal greets to 8-year-old Safyre Terry. Terry was badly burned in a fire set by an arsonist that destroyed her home and killed her family in 2013. Safyre had asked Perry for a Christmas card, and the pop star made the burn victim's Christmas even better by giving her a hand-written letter, along with gifts like a hoodie, backpack, iPhone case, cat purse and DVD of her Prismatic tour.
The note said that Perry had heard about her wish for Christmas and that she was honored the little girl had saved the top of her Christmas tree shaped card holder for her.
Thousands sent cards, presents to make burn victim's Christmas better
The pop star was one of 1000's of people that wanted to make the burn victim's Christmas better by sending her cards and gifts.
Safyre got over a half million Christmas cards, and at least 10,000 packages from not just stars, but also US President Barrack Obama and even from regular people. Safyre's pleas for Christmas cards began on Facebook, and quickly went viral. She had a Christmas tree shaped card display and wanted to be able to fill it up, and she has gotten far more cards than was necessary to fulfil that wish. Cards and gifts came from all over the world to help cheer her up during the holiday season. The little girl also got an expense paid trip to Florida.
Singer Beyonce also wanted to help make Safyre's Christmas special and she sent the little girl a package with a T-shirt with the word "Flawless," on it to represent her 2013 song by that name. Plus, she sent her a bow that lights up, and a handwritten letter saying that Safyre was an incredible inspiration and she hoped she had a beautiful holiday.
Many people have been reading Safyre's story via her special Facebook page, Schenectady's Super Survivor. Plus, her request for Christmas cards was also touted by "Mirror Online," as well as the UK Greeting Card Association. All of these stars, organizations, and people from all over the globe wanted to make her Christmas a little brighter and it looks like they succeeded in a huge way.
Click to read more
and watch the video
or