Kanye West gets mad, says Kim Kardashian and Kris Jenner may not film childbirth
Baby boy can be delivered at any time, but for now one thing is for sure: there will be no cameras for 'KUWTK' show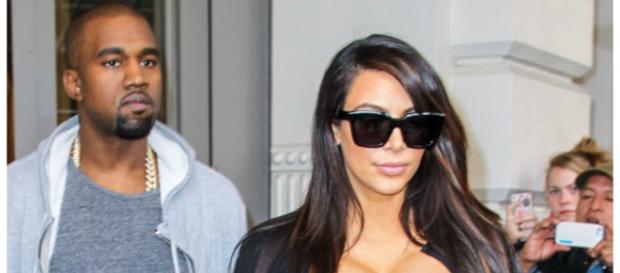 Kim Kardashian and Kanye West's baby hasn't even been born yet, but he keeps showing up in the headlines anyway. It's the price of fame, which for the younger brother of North West, begins very early. He still has no name, and could show up at any time (he may even be a Christmas baby), but father Kanye West has already put his foot down on one important issue: He doesn't want distractions in the delivery room, so if he gets his way, the Keeping Up With The Kardashians' cameras won't be there.
So which member of the Kardashian clan is none too pleased with Kanye's decision? Kris Jenner. The matriarch of the Kardashian-Jenner family allegedly wanted to give her new grandson all of the media grandeur that the family enjoys so much.
Kanye doesn't agree, and doesn't plan to bend to his mother-in-law's wishes.
Despite all the fame and media attention in which the family lives, Kanye requires some privacy and fears that the presence of family show cameras might cause some distractions that might put the health of both the baby and his famous wife at risk.
Allegedly, Kanye also thinks Kris should stay out of the delivery room. According to some reports, it was the mother of Kim Kardashian who disclosed to the press all the birth details of little North West when she was born two years ago, which deeply displeased the rapper. 
Kim K wants her mom by her side
Kanye may win the battle against the KUTWK cameras, but Kim Kardashian is, according to Celeb Dirty Laundry, trying to make sure Kris will be in the delivery room when her son makes his grand appearance.
The mother and daughter are known to share a close relationship, and it's hard to believe that Kim would give up the presence of Kris in such an important moment of her life. As much as Kanye wants to keep the birth of his son more private, he should not be able to convince his wife to give up her mother's presence. 
Will they find a happy medium? No KUWTK cameras, but with Kris Jenner in the delivery room? The doubts will disappear with the birth.
Click to read more
and watch the video
or