Johnny Depp is number one on top overpaid actor list
Forbes publishes their yearly list of Hollywood's most overpaid based on ROI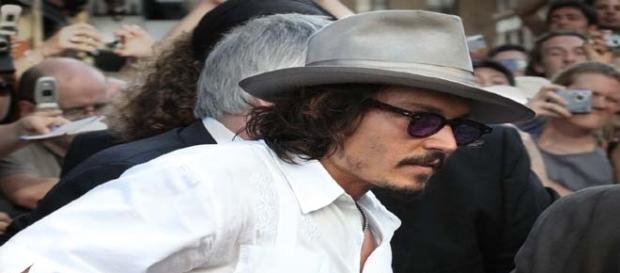 Forbes has put out their yearly list of the top overpaid actors in Hollywood, and this year's number one top overpaid actor on the list is Johnny Depp. Depp made top overpaid actor because his movies only made $1.20 for every $1 he got paid for them. Depp, 52, was number two on Forbes' infamous list last year.
The movies Forbes used in their list for top overpaid actor were those that the actors were in prior to June 2015, except for things like animated features, as well as small roles or a movie that was released on 2,000 screens or less. 
Top overpaid actor results calculated using stars' movies vs. box office results
In order to get the amount, they subtracted the estimated production budget out of the worldwide box office results for each movie to get a limited meaning of each film's operating income.
Then, they took the total operating income out of each of the star's three most recent main movies and divided it by the star's probable salary for them to get the final results.
Depp outdoes Adam Sandler for this year's payment results
Depp, who at times earns an eight-figure salary, outdid Adam Sandler, who got chosen as number one on Forbes' list in 2014. Sandler made the Forbes' list five times, but this year he was considered ineligible because of a deal with Netflix, and due to the fact that "Pixels" didn't make the list's cutoff.
Depp got high marks for "Pirates of the Caribbean," and for playing Whitey Bulger in "Black Mass," but still only made the studio $1.20 for every $1 they paid him. That was compared to stars like Chris Evans of the Avengers movies, whose movies earned the studio $182.80 for every $1 he was paid. In 2014 Depp made the studios about $4.10 for every $1 he was paid, and Sandler made the studios about $3.20 for every $1 he was paid.
This year's number two on the infamous Forbes' actor list of those in Hollywood who were overpaid, goes to Denzel Washington, who starred in "Training Day." His films were said to return $6.50 for every dollar he was paid.
Number three was Will Farrell, who starred recently in "Get Hard" and who is known as a "Saturday Night Live" alumni. Ferrell got number three on Forbes' list of the top overpaid actor by earning the studio about $8.60 for each $1 he was paid.
Click to read more
and watch the video
or