James Cromwell arrested at New York power plant protest
75-year old actor arrested again while advocating for one of his many causes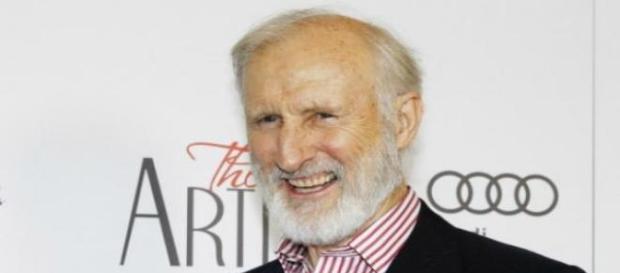 American Horror Story actor James Cromwell was arrested Friday during a protest at the Competitive Power Ventures plant in Wawayanda, New York, along with several other protestors. Cromwell, 75, was said to have his fisted hand up and was leading a chant at the protest, which happened at.
A crowd of about 30 protestors was chanting and refused to disperse when asked by the police to do so. Cromwell was arrested along with two others, who were all locked together, and had to be cut apart by police with bolt cutters.
Protesting possible danger from plant toxins when James Cromwell was arrested
Cromwell was arrested because of the protest, which was staged by protestors who believe that there are toxins in the plant that are causing health dangers like cancer or asthma for the people who are residents of the area.
They also feel that it lowers the value of homes in the area and endangers animals like bog turtles and long eared bats.
Cromwell said that he was just a concerned citizen worried about the community and its safety. He says he wants to maintain the quality of life for everyone who lives there and not only for the ones who make a profit by taking things out of the ground.
Protesters allege power plant poses danger to area population
Prior to the protest, attorney Michael Sussman said that an appeal would be filed of Article 78 proceedings that were brought earlier in the year on behalf of a group of people who live nearby, and the appeal seeks to overturn the approval of the Wawayanda Planning Board for the plant.
The lawsuit was originally dismissed in September by Elaine Slobod, the State Supreme Court Justice, who ruled that it didn't bring up any new concerns or pertinent changes in the conditions.
Slobod also disallowed Sussman's argument that, since fracking is not allowed in NY, the power plant shouldn't be allowed to use natural gas that is fracked.
Sussman claimed that the state's rule on prohibiting fracking, while it lets power plants rely on the natural gas that fracking produces, is not consistent and has to be changed.
Cromwell, other protesters ticketed, will appear in court
The two protesters arrested who were tethered to James Cromwell were Pramilla Malick and Maddie Shaw. Three other people who wouldn't leave the area when asked by authorities were also arrested. They were Naomi Miller, Terri Klemm and Maureen Murphy-Smolka.
All six were ticketed for disorderly conduct, then released. They are scheduled to appear in court at the Wawayanda Town Court on January 4. The vice president of development for the power plant, Steve Remillard, was called for comment but did not return the call. Cromwell has been arrested for protesting before, while advocating for some of the many causes he believes in.
Image from Yahoo, free to share and use commercially
Click to read more
and watch the video
or