Is Rachel Nichols coming back to ESPN?
The sports broadcasting veteran left ESPN to join Turner Broadcasting a few years ago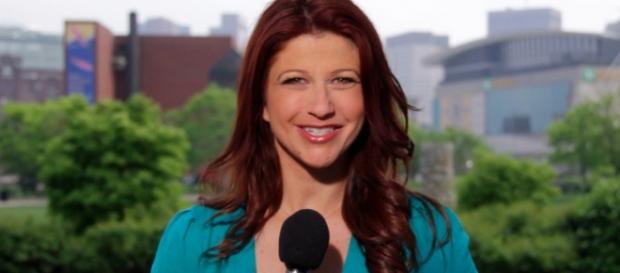 Rachel Nichols has long been considered one of the most respected sports reporters in the country, thanks in large part to her long stint with the leading sports network in the world ESPN. That's why there were more than a few eyebrows raised when she decided to leave the sports behemoth to joiner Turner Broadcasting and CNN. It now appears that the red-headed beauty has had a change of heart and might be returning to the place that made her famous.
Reports are floating around the web on Tuesday that Rachel Nichols has decided not to sign a new contract and will be making her return to ESPN by early 2016 at the latest.
A person familiar with the situation recently told Variety that Nichols would be returning to the network in a yet unknown role. In the past Rachel held down positions on programs such as Sports Center, NFL Countdown and E:60.
When Rachel Nichols moved to CNN she was supposed to take more of a front and center role in that network's sports division. The station actually launched a program that was supposed to put more of a focus on the veteran journalist on Friday nights in October of 2013. This program was actually the first of its kind for the network as it marked the very first time the Time Warner-owned cable-news outlet had a sports-themed program on its air. Rachel Nichols voiced a real desire to make the program something that would be more than breaking down film, or the events of the day in the sporting world.
Rachel Nichols wanted this particular program to focus more on the long-form interview. The fact that the program has not been as successful as anyone had hoped might be one of the reasons the anchor is jumping back to her old stomping grounds.
It should be pointed out that, so far, the reports of her departure and return to ESPN are just reports. Neither Rachel Nichols, CNN or ESPN have confirmed that such a move is coming down the pike. It would seem a move from one network to another would be announced by Rachel Nichols or someone in one of the organizations soon.
Click to read more
and watch the video
or