How Teresa Giudice coped with conviction and prison
Early release allows Guidice to be home for Christmas as she reveals prison coping strategies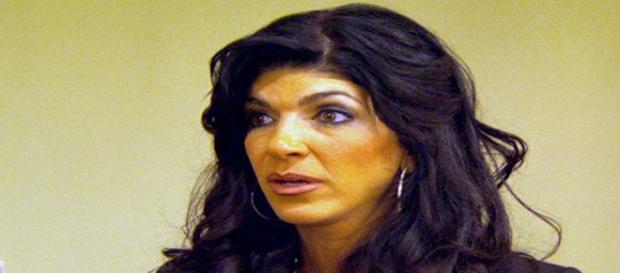 Teresa Giudice (43) has been released from prison after serving 11 months for an alleged bankruptcy fraud conviction. She starred in the Bravo show Real Housewives of New Jersey. During the time she spent in prison she did various things to cope.
After Teresa Guidice was placed behind bars, a three-part Bravo channel special called The Real Housewives of New Jersey: Teresa Checks In was made to show how life went on at her home while she was in jail.
Giudice also has written a book entitled "Turning the Tables," which is slated for release on February 9th.
Released from prison after serving 85 percent of sentence
Giudice's original sentence was 15 months.
Federal law says that a person has to serve at least 85 percent of their sentence, and that timeframe would be over for Teresa Guidice as of February 5, 2016. She is being allowed to come home under house arrest and will do the last few months under strict conditions.
Knowing that early release was a possibility is one way that she was able to cope with her term prior to finding out she would be released from prison early and be able to go home to be with her husband and four daughters in time for Christmas. Her husband Joe took care of the girls while she was in prison.
Husband Joe was also convicted of fraud and is scheduled to serve 41 months in prison in March. The sentences were done in this manner to allow one parent to stay with the children.
Twitter and prison job helped Teresa Guidice cope
Other methods Giudice used to pass the prison term were to get a job in the prison kitchen, plus she was allowed to use Twitter to tweet to her fans and thank them for cards, letters, and well wishes of support.
She said that the support from her fans helped her and she was grateful for it.
While she was in jail she missed her daughter Audriana's 6th birthday party, plus her mansion went into foreclosure status in April. Luckily her lawyer was able to work it out so the family didn't lose their home. The family also spent Thanksgiving without their mother, but Teresa Guidice is home in time for Christmas this year and the family is surely enjoying their time together.
Click to read more
and watch the video
or