Gomez and Horan may be a celebrity couple
The two have been spotted definitely acting like a couple over the weekend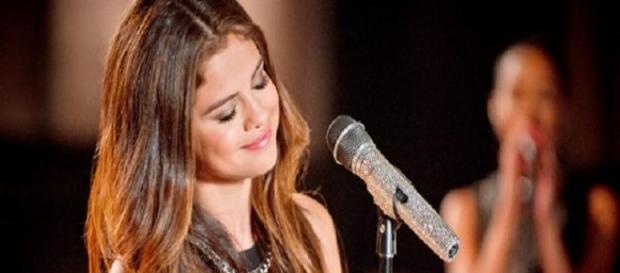 After being observed in what looked like a date situation, it would seem that singer/actress Selena Gomez and Britain's Niall Horan from One Direction are forming a Gomez and Horan celebrity couple.
Gomez, who used to date singer Justin Bieber, was thought to not be dating anyone after she broke it off with Bieber, and that she was working on her music instead of a relationship. However, now the speculations of a Gomez and Horan pairing just may be true indeed, as they have been seen together in several romantic situations as of late.
Rumors of them kissing each other at a birthday party for Channing Tatum's wife on Friday have made the rounds and Gomez and Horan were seen together for a night on the town at the Santa Monica Pier in California, as well.
The two were photographed while riding the roller coaster, holding hands on the Ferris wheel, and playing arcade games.
Gomez and Horan: Are they made for each other?
Some fans may wonder how Gomez will fit together with Niall and if she misses the drama and chaos she had when she was dating Bieber. Niall appears to be a lot steadier and smooth than Bieber, so time will definitely tell how the two will mesh together in love or not. Perhaps Selena has grown tired of things like Bieber's continuous demand for attention from her?
Bieber and Gomez over as a couple
Yes, it would appear that their previously hot, on again, off again romance is truly over and it's too late for Bieber to say he's sorry. They had years to make it work, but have gone their separate ways.
In fact, as of late, Bieber is apparently losing his mind over a woman on Instagram, and even was seen coming out of a brothel in Brazil.
However, there is footage of him singing verses from "Sorry" and "My Girl" on Instagram, apparently in longing for Gomez. He has also recently been posting photos of Gomez from the past. Plus, Bieber told comedian Ellen DeGeneres that he was never going to stop loving Gomez, so no one knows what is going through his mind.
However, Gomez doesn't seem to be pining over Bieber, and has been seen with Horan many times and they appeared to be enjoying themselves immensely, so it looks like a pairing of Gomez and Horan is a done deal for the time being.
Click to read more
and watch the video
or