Fans can stream Beatles music at several sites as of December 24
Universal Music and Beatles' Apple Corps finally give fans streaming Beatles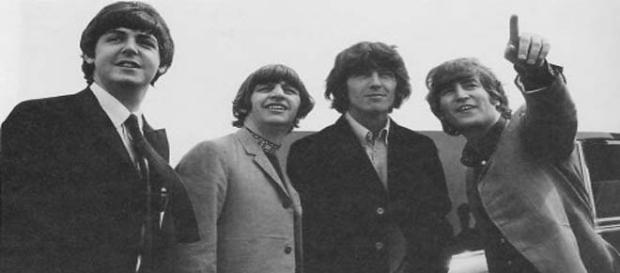 Beatle fans are getting a Christmas present, as starting December 24th at 12:01 AM they will be able to stream Beatles music from services such as Apple Music, Spotify, Tidal, and Amazon's Prime Music, Google Play, Slacker Radio, Rhapsody, Microsoft Groove and Deezer.
The announcement telling fans about the ability to stream Beatles music came via a special video reflecting on the group's career and is entitled, "The Beatles Now Streaming." The entire catalogue will now be available for streaming.
Stream Beatles music to your heart's content
The songs that will become available include their UK LPs, The Beatles 1962 – 1966, as well as two volumes of The Past Masters, The Beatles 1967 – 1970, Yellow Submarine and 1.
The Beatles solo discographies can also be played on streaming services, which some say is not a good thing for Beatles tribute groups, as some of them have put their own versions of Beatles tunes on streaming services.
Now, fans have the real thing and stream Beatles music so are likely to prefer it to the tribute bands' versions.
Beatles music slow to come to streaming services
The Beatles music has been slow to show up on streaming services, and it's not known why owners at Beatles' Apple Corps and Universal Music Group have now decided to let the music be streamed. Previously, the Beatles' catalog didn't show up on iTunes until 2010, which is over five years after iTunes launched, and they were also slow to let  discography come to compact disc.
The Beatles official website is celebrating the music finally being allowed on streaming services by posting graphics of a revolving Earth lit up by the sun. The band of light from the graphic will shine on the area of the world being allowed to stream the songs and people can watch as the entire world gets access to streaming Beatles music.
The website is also urging fans to post their thoughts and other things using the hashtag #TheBeatlesStreaming for anything they put on social media. So far, Google Play says the two most searched songs are Abbey Road and Hey Jude, and fans can now stream Beatles music and get the songs for themselves as of 12:01 AM last night.
Click to read more
and watch the video
or