Ex-fiancée to sue Charlie Sheen for hiding HIV status
Brett Rossi claims Sheen didn't tell her of his HIV diagnosis prior to sexual relations.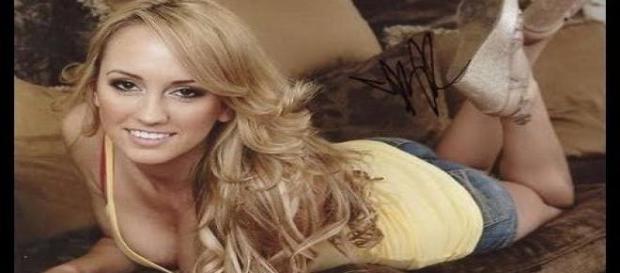 Porn star and ex-fiancée Brett Rossi will sue Charlie Sheen because he purportedly didn't tell her he was HIV positive during their relationship. Rossi and Sheen were engaged to be married in January 2014 and had a relationship from November 2013 to October 2014. 
Rossi, 26, also known as Scottine Ross, filed papers to sue Charlie Sheen, 50, on Thursday, with the additional allegations of negligence, as well as assault and battery, false imprisonment and emotional distress.
She said that the former Two and a Half Men TV star had agreed to pay her a settlement of one million dollars, as well as give her 5% of his backend participation points from the TV show, Anger Management, but that after telling the world he is HIV positive he wouldn't sign the agreement.
Rossi to sue Charlie Sheen, as actor refuses to honor agreement
Sheen told the world he didn't plan to honor the agreement during a segment of The Today Show and appears to have made good on that threat. The allegations made by Rossi are vehemently denied by Sheen's lawyer as she prepares to sue Charlie Sheen.
His lawyer said that they plan to fight the lawsuit and were confident that Sheen would win the case. Sheen said on The Today Show that he had been shaken down by people wanting to extort him about the HIV status. He found out he had HIV/AIDS four years ago.
Lawsuit describes sex for cash deal that turned to love, then violence
In the lawsuit, Rossi explains that she met Sheen in November 2013 when he paid her $10,000 for sex, but then forced her to sign a non-disclosure agreement.
However, she says they ended up falling in love until Sheen got violent and abusive with drug usage, manhandling her, beating her and threatening to kill her with a gun.
Sheen has told the media that all his lovers knew about his HIV status, but Rossi says she didn't know until she found his medicine after they had had sex about five times. She says in her lawsuit that she would never have had sex with him at all if she had known about his HIV positive status.
She claims she stayed with him for so long because she loved him, but now knows he never planned to marry her. She also alleges that another part of why she is to sue Charlie Sheen is that the actor made her get an abortion in March 2014 for fear the child would be HIV positive.
Click to read more
and watch the video
or