Eva Longoria engaged: Third time's the charm?
Congratulations are in order for Eva Longoria and Jose Antonio Baston Patino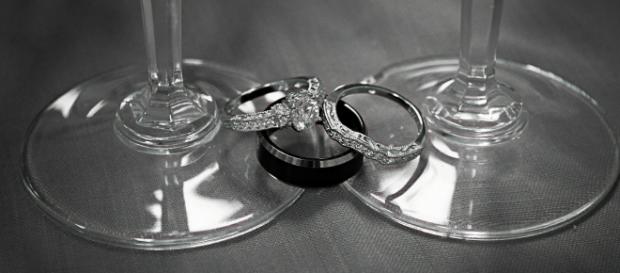 The 40 year old actress Eva Longoria, who stars in the brand new comedy Telenovela but is perhaps best known for her role as Gabrielle Solis on Desperate Housewives, announced her engagement to boyfriend Jose Antonio Baston Patino, who also goes by Pepe. The proposal happened in Dubai, where the couple had traveled for the Global Gift Foundation Gala.
Eva shared her big news with the world via Instagram when she posted a photo of the two enjoying a lip-lock along with the comment "Ummmm so this happened....#Engaged #Dubai #Happiness".
On the photo the couple took together, beside the passionate kiss, you can also see the starlet's stunning engagement ring, a ruby surrounded by diamonds. Baston has a great taste in jewelry.
Eva is such a lucky lady!
The stunning duo began dating in 2013. To Parade magazine in 2014, Eva said, "You know, in general, I'm attracted to humor and intellect in a man." She claims that her brand new fiance has both.
This will be the third marriage for Eva Longoria. The actress' first marriage to General Hospital actor Tyler Christopher lasted just two years (from 2002-2004). After brief relationships with both JC Chasez and actor Stephen Kay, Eva married for the second time. The second marriage was to Tony Parker, the NBA basketball superstar. They married in 2007, but the marriage ended in 2011, after rumors that Tony had been unfaithful.
Finally, Eva started a relationship with Baston in late 2013. The marriage proposal came as a surprise since Eva commented that "marriage and kids are not on the horizon". Since Eva always wanted a family and considers that children are a product of love, maybe there will be more surprises. The third time is, after all, the charm.
Jose Antonio Baston, 46, is the president of Televisa, a popular media brand in the Latin American industry.
After the proposal, the couple traveled in the desert where they were greeted with a romantic scene featuring red rugs, music, and champagne.  How romantic!
Congratulations to both of them!
Click to read more
and watch the video
or