Drake Bell charged with suspicion of DUI
Nickelodeon star pulled over in Glendale, California for driving erratically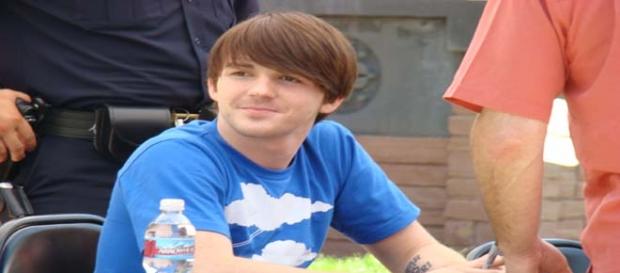 Drake Bell (29) who previously starred in the Nickelodeon program "Drake & Josh" has been arrested and charged with suspicion of DUI. The arrest took place on December 21 when police pulled him over for driving erratically in Glendale, California.
According to Glendale police spokesperson Tahnee Lightfoot, Bell was pulled over on suspicion of DUI around 2 AM because his car was straddling the lane, as well as going too fast, travelling 55 in a 35 mph zone, and stopping too quickly at a stoplight.
The officer reported the odor of alcohol was present, and Drake Bell was then given a sobriety test, which the actor failed.
Released on bail after arrest
Bell was arrested on suspicion of DUI and released after he posted $20,000 bail.
He has not commented on his arrest at this time.
Since leaving the Nickelodeon show Drake Bell has focused on his musical career and he is scheduled to do a show and tour in Mexico in February. It isn't known as yet if the DUI issue will cause any problems with him appearing on tour.
In 2014 he released a third album entitled "Ready Steady Go!" and says he loves playing on stage with a band and playing for an audience.
Drake Bell has continued to stay busy
Currently, Bell is expected to make a guest appearance on the Fox TV show "Grandfathered," which stars John Stamos, and Josh Peck, who used to work with Bell. He also has recently guest starred on programs like "iCarly" and "Fairly Odd Parents" on Nickelodeon. Bell has also starred as Spider-Man's voice on Disney XD's cartoon "Ultimate Spider-Man."
However, the singer/actor has had legal woes in the past few years and it was reported that he filed for bankruptcy in 2014, with a debt of more than half a million dollars, according to legal documents.
Bell also made the news this year when he tweeted about Bruce Jenner transitioning into Caitlyn Jenner. He was said to be disrespectful when he said he would still call Jenner "Bruce," because he didn't want to forget his athletic legacy. He caught a lot of flak for the comments and later removed the comment from social media.
It's unclear what effect (if any) this arrest will have on Drake Bell's future plans for appearances outside of the US.
Click to read more
and watch the video
or