Dolly Parton heads to 'The Voice' 9
The icon of country music will both perform and mentor the reality show's budding artists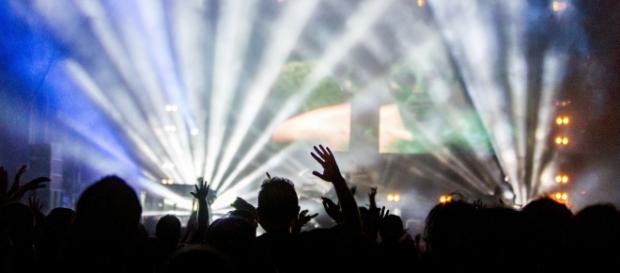 The legendary Dolly Parton is heading to The Voice 9, according to an announcement made by country star Blake Shelton during the show's Dec. 1 top 10 results episode. The buxom blonde is set to mentor the nine contestants still vying for the title --a group which includes a whopping four country artists in Shelton's Emily Ann Roberts, Barrett Baber, and Zach Seabaugh, and the Adam Levine protege Shelby Brown-- during the week, and perform her song Coat of Many Colors during the Dec.
8 live show.
The iconic 69-year old singer's appearance on The Voice will precede the Dec. 10 NBC premiere of Dolly Parton's Coat of Many Colors, a two-hour film that chronicles Parton's childhood.
One notable who stars in the film is country singer Jennifer Nettles, who will portray Parton's mother. In addition to a solo career, Nettles is one-half of the super duo Sugarland, which has been on hiatus since Nov. of 2012.
Season 9's previous mentors
Parton will serve as the second guest super star mentor for the entire batch of remaining season nine contestants. Previously, Rihanna appeared as a mentor for all contestants during the knockout round. Battle week guest mentors for each individual team included Brad Paisley (Team Blake), Selena Gomez (Team Gwen Stefani), John Fogerty (Team Adam), and Missy Elliott (Team Pharrell Williams).
With nine contestants remaining in the hunt for the title and a heartbreaking five hopefuls slated to get the boot at the close of the Dec. 8 results show, the stakes are higher than ever before.
The Dec. 1 iTunes vote saw an incredible seven artists claim bonuses by earning top 10 placements on the top 200 chart at the close of the week's voting window, but not even the iTunes bonus can keep them safe: at least three of those top-rated performers will be shown the door to make way for a four-contestant finale.
So who's likely to continue on? The sole no-brainer of the bunch is Team Adam's Jordan Smith, the angel-voiced pop singer from Kentucky who has seen all four of his live show covers wind up in the top 10. Otherwise, The Voice 9 finale could very well feature any combination of the other eight hopefuls.
Click to read more
and watch the video
or