Doctor says no more Kardashian babies for Kim
Another pregnancy for Kim Kardashian would be risking her life, according to doctors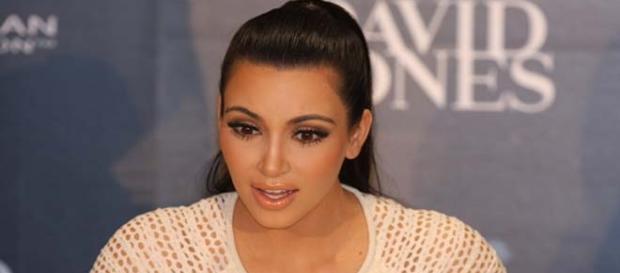 If Kim Kardashian, 35 and her husband, Kanye West listen to the doctors, there will be no more Kardashian babies after the birth of their latest edition to the family, son Saint West. The doctors warned her to have no more Kardashian babies because another pregnancy would be even higher risk than her other two, which were both filled with problems.
Kim suffered from a condition called placenta accreta in each of her pregnancies, which is a problem that involves the placenta growing too deeply inside the mother's uterus, and then it doesn't detach properly after the birth of the baby.
This can cause massive bleeding or even death for the mother, so the doctors are telling her no more Kardashian babies because she would be at risk of death if she has a third child.
Kardashian admitted that she had pregnancy issues and that there isn't much she could do in order to prevent it from happening again. Plus, she said that the birth of her son, Saint West, was very painful, which is another reason she likely won't have any more children. She and Kayne are said to be totally in love with their son and daughter, North, so they are also very busy even with just the two children.
Doctors have told them it's almost a guarantee that another pregnancy would also be plagued with the same issues as her last two, and could even be worse. The doctor revealed that he had to actually pry the placenta off Kim's uterus with his fingernails. He is said to have told Kim that if she had another child, it could result in him having to remove the entire uterus in order to get to the placenta.
Kim says she is happy with Saint West, and he is the "perfect baby" and is eating well, sleeping well, and barely cries, so likely the two are satisfied with just two children in their family. Daughter North is getting used to having a baby brother. Both kids are doing well and the little family seems to be very happy indeed.
Having a boy and a girl is wonderful, so perhaps now that Kim Kardashian's doctors told her no more Kardashian babies, the couple and their new family will take heed and not try for another pregnancy down the line.
Click to read more
and watch the video
or