Disney, Alibaba to offer movie streaming service in China
Chinese to have access to online movie streaming and other services with new venture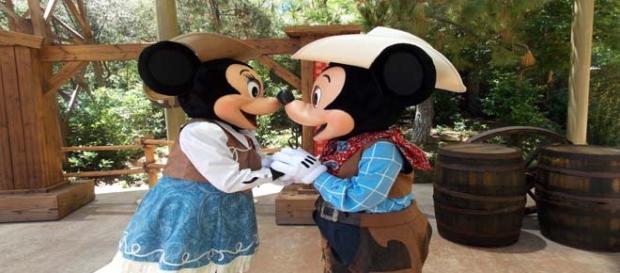 Alibaba Group and Walt Disney Company together have begun a contract to enable Chinese customers to have access to a movie streaming service. This brand new smart device will allow the movie streaming service to show people in China popular Disney and Pixar movies like Frozen or Toy Story, as well as games, e-books, travel services to Hong Kong and Shanghai's Disneyland, and Disney TV shows like Little Einsteins and My Friends Tigger and Pooh.
The movie streaming service will be accessed via a Mickey Mouse themed gadget that will connect to TV's via the Internet.
It's set to cost Chinese subscribers CNY 799, which equals $125 US dollars. The device is already selling at Tmall.com, which is the Alibaba Internet marketplace. The initial cost will also include a one-year subscription to the new streaming service, which is called DisneyLife.
The new service will also be on demand, which means that users will be able to watch content whenever they want. All of the content to be included in the contract is being offered in China via Wasu Media, a company of which Alibaba owns twenty percent, which is headed by the billionaire Jack Ma and Disney. Wasu Media sold them the 20 percent last April.
Wasu Media is one of the very first businesses in China to get an Internet-TV license from the Chinese government. Wasu controls cable television and broadband networks in Hangzhou, which is where Alibaba is based. 
Alibaba, Disney growing their media empires
This new partnership between Disney and Alibaba is part of an effort for them to expand their growth. In fact, Alibaba had already agreed to buy the South China Morning Post from Hong Kong for $266 million, as well as buy Youku Tudou, Inc.
(which is a video service, so it could stream YouTube-like products in China). Alibaba is also making this move so it can venture into areas such as cloud computing and the media.
Disney has also been trying to find different methods of getting its content out and getting more business from streaming customers. They already have a movie streaming service in the UK that is similar to the Chinese deal, and in the US they announced a new deal that allows the Sony PlayStation Vue online TV streaming service to carry its channels, which include ABC and ESPN.
Click to read more
and watch the video
or