Bieber Kardashian hookup rumored
Bieber trying to outdo ex-Disick with lavish gift giving over the holiday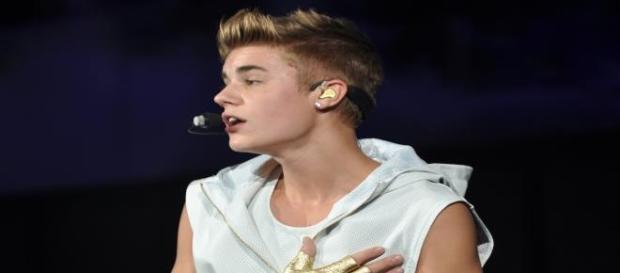 Pop singer Justin Bieber and the Kardashians are known to be friends, but now there could be a Bieber-Kardashian hookup in the works, as Bieber has been seen several times with Kourtney in what looked like a dating situation.
In fact, rumors say the two have had a thing going for several months, despite the fact Kourtney is 15 years his senior and has three kids. Plus, it's said that Kourtney's ex-boyfriend Scott Disick and father to her three children, isn't too happy about the Bieber Kourtney situation and claims she's only doing it to get back at him, which he says is dumb as well as immature.
Rumors say Bieber trying to outdo Disick
Whatever is going on, Bieber does seem to be trying to outdo Kourtney's ex, as he is said to be buying lots of presents for both Kourtney and her kids for the holidays.
Plus, these lavish gifts are said to be outshining the ones Disick gave them.
The issue at hand is whether or not Bieber is really trying to help Kourtney and her children have a merry Christmas, or if he is just buying all the expensive gifts to make Disick mad. However, Bieber says he is only doing it to make her smile and giving things to the kids does that very well indeed.
Bieber, Kourtney appear to be having fun together
Whether or not the ex is mad or unhappy, the couple appear to be having fun together. Bieber says she brings out the best in him and he says Kourtney feels more alive now that the two are together. Bieber says he is used to young girls swooning over him, so attention from older woman Kourtney is different for him and very hot.
Several rumors untrue, Bieber's ex dating someone else
The dating rumors started when the pair were seen at the same place together and after an Instagram photo got posted that seemed to show the two leaning on a car together, that mocked Disick by saying "Lord knows," as Lord is his nickname.
However, the woman turned out not to be Kourtney. Plus Bieber's ex, Selena Gomez, seems to have moved on and is dating Niall Horton of One Direction - she was seen with him at an X-factor after-party last week.
Whatever the truth of the matter is, people can't seem to stop talking about the possible Bieber Kardashian hookup, as more and more sightings of the pair together are being reported.
Image 1 Flickr.com
Image 2 Yahoo free to share
Click to read more
and watch the video
or