Another celebrity pregnancy with Eddie Redmayne and Hannah Bagshawe
Oscar winner Eddie Redmayne and wife expecting their first child in June 2016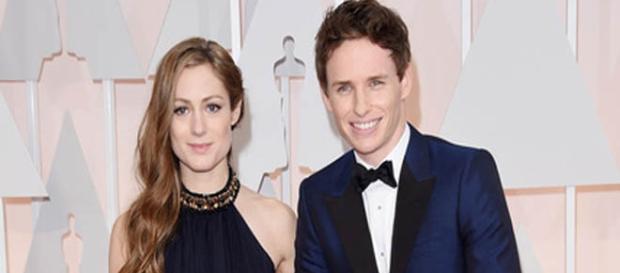 Eddie Redmayne, who won an Oscar for best actor for his role as Stephen Hawking last year in the film "The Theory of Everything," and his wife, Hannah Bagshawe are with child,and the anticipated baby is due in June.
Redmayne is up for an Oscar this year as well for his role as a woman named Lil who is transgendered in "The Danish Girl," which is  about the first known woman to undergo a sex change procedure. The film is drawing a lot of attention, and time will tell if it gets picked for an Oscar in 2016.
He has already been nominated for both SAG and Golden Globe awards for his role in the film.
The popular actor has also been active in the filming of a Harry Potter prequel called "Fantastic Beasts and Where to Find Them," and has been wrapping up its production.
His wife, Bagshawe is a financial publicist.
Celebrity pregnancy for Redmayne and Bagshawe
Redmayne, 33 and Bagshawe, also 33, got married December 15th, 2014 in a small wedding amongst friends in a romantic candlelit celebration in Somerset England. They had been dating for two years prior to getting married. The celebrity pregnancy will be the couple's first child together.
Redmayne says that after he's done filming "Fantastic Beasts and Where to Find Them," he plans to take a few months off so he and his wife can relax. The movie is due out in November.
Harry Potter prequel gives look at magical creatures
Fans of Harry Potter got a look at a trailer for "Fantastic Beasts and Where to Find Them." The Harry Potter prequel was written by series author J.K. Rowling. The movie occurs in New York during the 1920's, and Redmayne is a magizoologist called Newt Scamander.
Scamander's suitcase gets opened and lots of magical creatures escape from it and he must use magical powers to find them and capture them. The movie is the first one for Harry Potter fans since the original series ended in 2011. Besides Redmayne, it co-stars Colin Farrell, Samantha Morton, and Katherine Waterson.
Redmayne has been extremely busy, and will likely be busier still with a baby on the way.
Click to read more
and watch the video
or