Amendment filed in Sean Penn lawsuit against filmmaker Lee Daniels for defamation
Ex-wife Madonna provides sworn statement in defense of Penn's character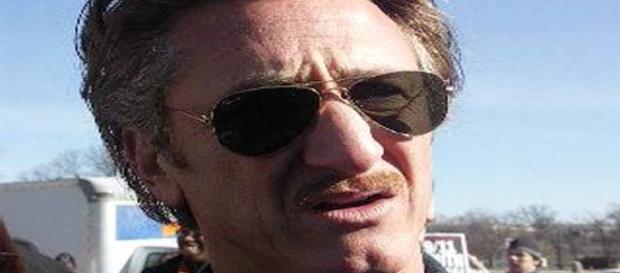 An amendment has been filed in the Sean Penn lawsuit against filmmaker Lee Daniels in Penn's defamation suit. A declaration has been added from superstar pop singer Madonna regarding the Sean Penn lawsuit, that Penn never hit her during their 1980s relationship.
The original Sean Penn lawsuit happened after Daniels mentioned Penn in reference to domestic abuse during a The #Hollywood Reporter interview in September while Daniels was trying to shield Empire star Terrence Howard, by saying Howard hadn't done anything different than Marlon Brando or Sean Penn. After this statement, Penn brought a lawsuit against Daniels for $10 million, alleging he was being falsely accused of striking women when he was compared to Howard.
Madonna denies abuse in Sean Penn lawsuit statement
Daniels tried to use a First Amendment defense to get the lawsuit drooped, but now Penn has added the sworn statement from Madonna. Penn and Madonna were married between 1985 and 1989. In the sworn statement Madonna, she speaks on two incidents that often come up regarding the union.
One happened in 1987, and the other incident happened in 1989; Madonna says she was not hit with a baseball bat, nor was she tied up or assaulted physically in those incidents. However, Madonna did file an assault report against Penn in a Los Angeles court in 1989, but later dropped the charges without an explanation.
Daniels says remarks have no defamatory meaning
Daniels' attorney is arguing that his remarks are not defamatory and put in a motion to have the lawsuit dismissed because he said it attempted to stop him from expressing his honest opinion, which he claims was merely his contribution to the nation's ongoing debate on domestic violence.
As such, the First Amendment hates any attempts to prevent talk done on such hot subjects.
However, Penn's amended lawsuit says that since Daniels' remarks are in direct reference to something Howard did, then they also deceitfully blame Penn for committing crimes on women as well, according to his lawyer, who added that this would not be covered by the First Amendment. Penn's attorney, Mathew Rosengart reminds that the First Amendment doesn't cover defamatory remarks, i.e. just like it doesn't cover someone screaming "fire" in a packed theater.
The bottom line is that since Penn is a known public figure, there has to be proof that Daniels was acting with true malice, so time will tell what the results will be in the Sean Penn lawsuit. #Celebrities #Buzz