Adele's 25 album goes to number one, breaks all-time record
Recording breaking album sells 3.48 million copies in the first week of sales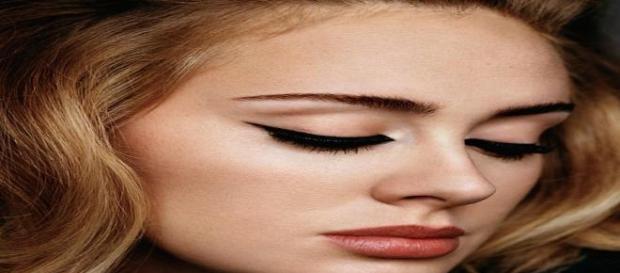 Just as predicted, Adele's 25 album flies to number one and breaks the all-time record by selling 3.48 million copies in the first week of sale. The tally comes from adding up both digital and streaming album related sales, Adele's 25 album has far surpassed anything of its kind in the past for the Billboard 200 top charts.
Adele's 25 album beat out Justin Bieber's Purpose, which was in first place last week, and it moves down to second, selling around 300,000 in the second week of its sales.
Last week it hit number one with 649,000 sales. The number three album on the top hits list this week is One Direction's Made in the AM, and Rapper Jadakiss is in the number four slot with Top 5 Dead Or Alive, with 66,000 units sold.
It's the first time Jadakiss has been in the top ten since 2009 with The Last Kiss.
Sales of her previous music boosted by Adele's 25 album
Adele got a lot of bang for her buck with her new 25 album. Renewed interest in the songstress has caused sales of her other music to spike as well. Her previous album 21 shot up to number nine on the charts, even though it has been out for four years. The 21 album has already sold more than 11 million copies in the US, and more elsewhere all over the world.
The 25 album is her first one in four years. She previously has won several Grammys and now her feat of selling 3.48 million albums in the first week far surpasses Taylor Swift, who's 1989 sold 1.76 million copies of her album in the US.
Other recent singers who have sold millions of records
Other singers to sell more than a million copies of a record in the first week include Whitney Houston, Britney Spears, as well as Lady Gaga and Eminem.
So, Adele's album far surpassed all of these great stars and the record is still going strong in the charts.
Billboard ranks the highest popular albums of the week and bases their ranking system on traditional album sales, as well as tracks equivalent album sales, and album sales from streaming music.
Additionally, the Adele's 25 album sold more than 800,000 copies in Canada and in Britain, and Adele is planning a tour in Britain and in Europe starting next year in February.
Click to read more
and watch the video
or