2016 Rock and Roll inductees to Hall of Fame
Chicago finally makes the cut along with other 70's bands and a bit of rap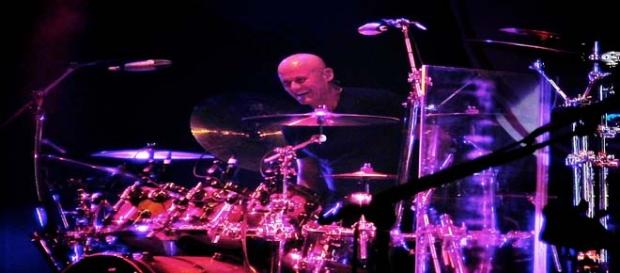 The results are in for the 2016 Rock and Roll Hall of Fame inductees. The newest Rock and Roll inductees are Cheap Trick, Deep Purple, Chicago, rap group N.W.A. and singer Steve Miller.
The hopefuls that lost out as this year's potential newcomers were Janet Jackson, The Cars, The JB's, Yes, The Smiths, Chaka Khan and Chic, as well as Los Lobos and Nine Inch Nails.
Fans could vote online for those that were nominated, but their votes only counted for one percent of the final tally.
The rest of the voting is done by a panel of over 800 people, including previous winners, critics, music experts, and industry executives.
Classic Rock, leads Rock and Roll inductees' lineup
This year's Rock and Roll Hall of Fame induction ceremony is going to feature mostly classical rock members, as four out of the five newcomers are of that genre, leaving only N.W.A.
as the outsider - they are a Los Angeles gangsta-rap group representing a very different style.
Three of the inductees, Cheap Trick, Chicago and Miller, had been nominated for the very first time, but they have been eligible for many years. Artists are eligible to be nominated 25 years after they put out their first recording, which was in the 1960s for both Miller and Chicago, and happened for Cheap Trick in 1977. It took the three 40 years to make it into the Hall of Fame. Chicago got the highest tally of votes, at more than 37 million, which was almost a quarter of all the votes.
N.W.A. 5th rap act to get into Rock and Roll Hall of Fame
This is N.W.A.'s third try to get into the Rock and Roll Hall of Fame, and this year they were successful. The group only released three albums between 1987 and 1991, and then suddenly imploded until they were able to release more songs.
In fact, their hit "Straight Outta Compton," which came out this year, has made over $161,000 already, and may have been a factor in them making it into the Hall of Fame for 2016.
They are the fifth rap group to make it into the Rock and Roll Hall of Fame, preceded chronologically by Grandmaster Flash, Run DMC, the Beastie Boys, and finally Public Enemy.
This year's Rock and Roll inductees into the Hall of Fame will get their celebration on April 8, at the Brooklyn Barclay's Center in New York, and will be televised by HBO.
Image 1 Wikimedia
Image 2 Yahoo free to share
Click to read more
and watch the video
or