2015 Kennedy Center Honors Lucas, King and other artists
This year's honors offer less pomp and more Hollywood with new directors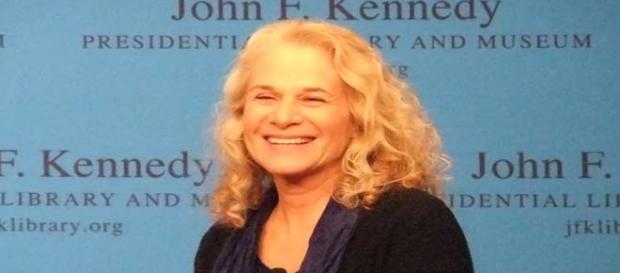 The 2015 Kennedy Center Honors last night featured awards for exemplary lifetime achievements in the performing arts. The Kennedy Center Honors, which are given this year for the 38th time, selected six honorees to receive the award.
The six recipients at this year's national celebration of the arts were songwriter/singer Carole King, actress Cicely Tyson, filmmaker and director George Lucas, singer/actress Rita Moreno, conductor Seiji Ozawa, and. The awards were hosted for the second year by TV host Steven Colbert.
Kennedy Center Honors stand for the best of the best in the world of artists
The David M. Rubenstein, the Kennedy Center Chairman, said that the people being honored are those that stand for the voices, stories, the soundtracks, and our memories.
They are an illustration of all that is artistic, along with being entertaining and important in the world of politics as well.
This was shown by not only those recipients chosen but by the audience members as well as President Obama and his wife, Michelle, who came to the awards after the intermission. The President arrived after his televised speech to the nation about the terrorist attack in San Bernardino, California. Another politician involved with the awards was Secretary of State John Kerry, who assisted in inducting Carole King.
Honors show under new direction
This year's awards are under a new direction and were run by Glenn Weiss and Ricky Kirshner of White Cherry Entertainment, known for doing the Tony Awards. This is the first time there has been a change since 1978 when the awards were created by George Stevens Jr.
The new direction brought a brand new, more Hollywood format. This could be noticed immensely during the tribute to Lucas when Carrie Fisher showed up in a video email, which was actually projected by R2-D2 just like happened in the first Star Wars movie in 1977.
Also, the other famous droid from the original Star Wars flick, C-3P0, teamed up with a group of storm troopers and did an instrumental version of the Star Wars movie theme to movie clips, and even some exciting lasers appeared on the stage.
There was also a special tribute to Rita Moreno, who is one of the few performers alive who has received an Emmy, an Oscar, a Tony and a Grammy award. In the tribute, there was a love letter from Gina Rodriguez, a.k.a. Jane the Virgin from the TV show, and actress/dancer Rosie Perez did her own take on one of Moreno's Emmy-winning performances, "Fever," with the Muppets' Animal playing drums.
There were similar tributes to the other honorees with videos, visits, and beautiful praise of their accomplishments, as the 2015 Kennedy Center Honors took place. The show will be televised later this month on the 29th on CBS.
Click to read more
and watch the video
or