Surprises for 2000th Ellen DeGeneres Show
Celebrities and friends manage to surprise Ellen DeGeneres on the 2000th Show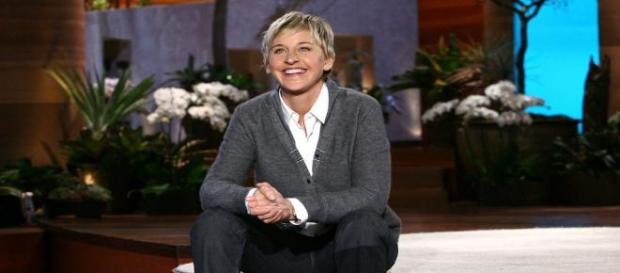 Time flies when you're having fun, and few can say that the 2000th Ellen show wasn't fun. Ellen DeGeneres is usually the one surprising people on her show, but this time it was Ellen getting the surprises.
Ellen Show in 13th season
For some it may seem like yesterday that the Ellen Show debuted on NBC in 2003 amid some controversy as to whether a talk show with an openly lesbian host could be successful. With the 2000th Ellen show episode in the can, the answer has been a resounding yes.
In its 13 years on the air, the show has won a total of 38 Emmy Awards. Three awards for Outstanding Talk Show Entertainment (2010, 2011, 2013), four awards in a row for Outstanding Talk Show (2004 to 2007), and four awards in a row to Ellen herself for Daytime Emmy Award for Outstanding Talk Show Host (2005 to 2008).
In addition, it has been awarded the Genesis Award (from the Humane Society) as Best Talk Show in 2010 and 2012, and has won the People's Choice Award for Favorite Daytime TV Host a whopping 14 times.
In her monologue Ellen provided some stats about the show: 859,200 audience members, 1,145 bands, and 8,302 guests. She also quipped that her famous dancing on stage has mounted up to 136 miles or 5 marathons.
The show started out filming on the NBC lot in Burbank, California, but moved to the Warner Brother's studio 1lot five years later and it has been the home of the show since then.
2000th Ellen Show guests a surprise
Ellen's staff managed to keep the guests for the 2000th show a secret from the host so she was completely surprised when friend Jennifer Aniston showed up as her first guest.
Anniston brought a welcome mat as a reminder to the first one she brought Ellen on her first show. The second guest was announced by Aniston by saying she wanted to "bring sexy back," and then the appearance of another of Ellen's friends, Justin Timberlake.
Timberlake appeared surprised himself and ecstatic that they had actually managed to pull off the surprise for the 2000th Ellen show, as all three testified that it is notoriously difficult to keep a secret from Ellen. Friend Kerry Washington also appeared, gifting Ellen with a pair of custom made wine glasses.
In what was the biggest surprise was the appearance of Warner Brothers President and Chief Content Officer, Peter Roth. Roth presented Ellen with something that has only happened four other times in the 90-year history of the studio. The stage where the show is shot, Studio 1, has been renamed "The Ellen Stage." Ellen received a plaque commemorating the renaming and had to wipe away tears at announcement. Roth told Ellen that she is a treasure to the studio as well as a treasure to the nation. Fans of the ever optimistic, funny and endearing comedian certainly agree and celebrate the 2000th Ellen show and hope for 2000 more.
Click to read more
and watch the video
or