Spike Lee Honored and speaks Out at 7th Annual Oscar Governors Awards
Gena Rowlands and Debbie Reynolds also honored by the American Academy of Motion Pictures.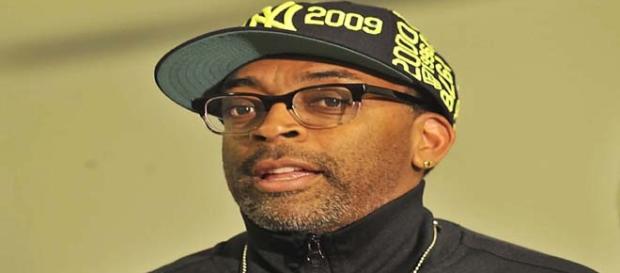 Filmmaker Spike Lee, 58, spoke out on Hollywood's lack of diversity as he received an Honorary Oscar at the 7th Annual Oscar Governor Awards Saturday, November 14 . Lee talked for several minutes on how Hollywood's films didn't reflect diversity, reminding them that by 2043 it's predicted by the U.S. Census that Caucasians will be in the minority.
Lee is quoted as saying that the sports industry is more diverse than Hollywood film-making and that it was easier for a black person to become the president of the U.S.
than to become head of a network or studio. He urged Hollywood officials to take a closer look at all the people around them in the industry.
Oscar Governors Awards also honor others, reflect on recent events
Besides Lee receiving an Honorary Oscar at the ceremony, the event also honored Debbie Reynolds and Gena Rowlands.
Besides the usual honoring of Hollywood actors and actresses, the stars and presenters were also quick to mention world activities like the recent terrorist bombing and shooting in Paris that killed and injured hundreds of people.
The Academy President Cheryl Boone Isaac opened the festivities of the Oscar Governors Awards ceremony by saying she felt it was important to talk about what had happened in Paris and gave a statement of support for France. She said that they all stood in support and solidarity to our friends in France and spoke on how the film industry has a connection with France and an influence that went back to when the Lumiere Brothers created the very first motion picture.
Academy president speaks on efforts to promote diversity
The Academy president also spoke on the Academy's efforts to encourage diversity in the film-making industry, along with the "A 20 20" diversity program.
This is a five-year plan to aggressively increase diversity in Hollywood. She made a point to say that the three people being honored in this years' Oscar Governors awards were two women, as well as Spike Lee, who is an African American.
Reynolds, however, was unable to attend due to being too weak after undergoing surgery recently, but the others were on hand to get their awards. The details of Reynolds' tireless efforts in both movies and humanitarian activities were spoken of, and her granddaughter accepted the award on her behalf and a video clip of a weak-looking Reynolds was shown accepting the award.
Gena Rowlands was also honored, with some saying she should have won an Oscar years ago for her ground-breaking films, such as A Woman Under the Influence in 1974 and Six Dance Lessons In Six Weeks.
Saturday's Oscar Governor awards was held at the Grand Ballroom of the Hollywood and Highland Center, in Hollywood, California, and marks the beginning of this year's Hollywood award season, which will come to an end with the 88th annual Academy Awards on Feb. 28, 2016.
Click to read more
and watch the video
or