'Pretty Little Liars' 6B: What's ahead?
After the mid-season finale of 'Pretty Little Liars', what's going to happen next?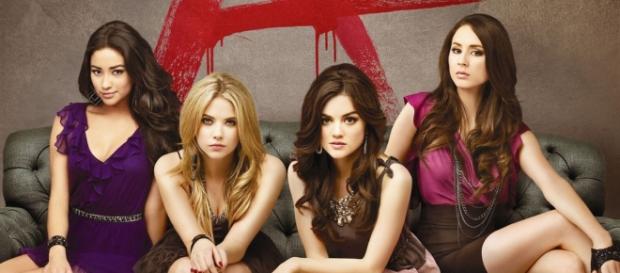 The mid-season finale of Pretty Little Liars gave the fans most of the answers they needed and left a big question: what's going to happen next? The second half of the sixth season premieres on January 12, 2016 and is set 5 years from where we were left behind. In the new era all the girls are apart from each other. Alison is a teacher at Rosewood High School, Spencer is in Washington DC and Hanna lives in New York but ˜travels around the world. As for Aria and Emily, we know that one became a successful book publisher and the other one is a bartender.
At the New York-Comic Con, Shay Mitchel said Emily's time away was harder than for the other girls. "She goes through some things," she reveals.
As for romance, it seems like all the main couples on the show are broken up.
While Emily starts off alone, Aria is going to appear with a new guy – but Ezra is not completely forgotten. As her ex-teacher is now a book writer, they'll eventually work together in the new season and we're gonna watch a new kind of relationship between the two blow out.
In the first episode we're going to meet Dr Rollins, who's helping Alison to prepare for a hearing. From the mid season finale, where Alison wrote her name as Ms Rollins, it seems like they both will have in interesting story together.
Hanna is engaged, but we still don't know much about the guy – which means it could still be Caleb! "Just because her life has been so crazy the past five years. I think it's just another step for her, being more mature and growing into her own. I think it was the right thing for her to do for herself," Ashley Benson said earlier this month.
Spencer will start the season single and will share a lot of scenes with her mother as she's helping her campaigning. It comes handy as a constant critic of the fans is that they don't have exactly a good relationship.
As for mystery, I. Marlene King, executive producer of the show, guarantees we're going to have some more lighter and funny episodes until we get to the new drama. This new arc is uniting all the girls again and bringing back old friends and enemies from years ago. 
Click to read more
and watch the video
or