One Direction: Louis Tomlinson responds to Zayn Malik and criticizes former best friend
In an interview that will air Saturday night, Tomlinson admitted they barely talking with former band mate.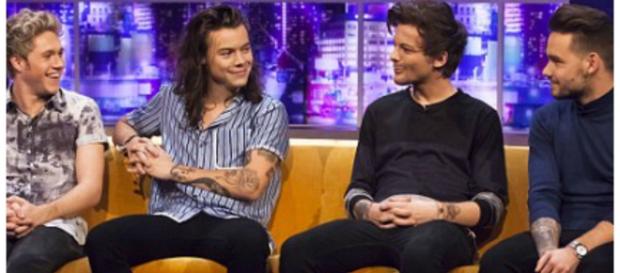 Zayn Malik did not remain unanswered for too long. After the British man criticized the One Direction's style of music, the answer came from former best friend, Louis Tomlinson. The 23-year-old father to be said he understands the criticism of Malik, in a time the former band mate is doing everything to distance himself from the One Direction. In an interview recorded for The Jonathon Ross Show, earlier this week, and that will air Saturday night, Louis Tomlinson turned out to confirm that he's not that friend with Malik anymore. 
The British singer admitted to the comical presenter Jonathan Ross, they were best friends before Malik departure.
But things got weird between them, when Malik leaves the band, last March. When asked when was the last time he talked to Malik, he answered in a cold way, it was "a couple of weeks ago". 
However, Malik revealed early this week to The Sun newspaper that he only talks now with Liam Payne.
There's no conversations with Harry Styles, Niall Horan or Louis Tomlinson, the other band mates, despite reaffirming that he always loved all his colleagues. It was an interview that shocked the One Direction fans, but not the band itself. When Malik said he never liked the music the band was doing and he always wanted to quit the band, it didn't surprise Tomlinson.
To Louis there's no doubt, Malik was never in the same wave they were: "We all noticed that he wasn't thoroughly enjoying it". But if in one point, Tomlinson seems to be trying to understand his former mate, it didn't take him too long to charge over the fellow British: "I think it got a little bit too much for him", he said in a way he considers that their job could be very intense sometimes and probably Malik couldn't handle it for much longer. 
Also, Tomlinson explained in the show that Malik is trying to promote his solo career and this is his way to "distance himself a little bit".
Zayn Malik just signed a solo recording contract with RCA Records, as he prepares to amaze his fans with his new music, with his own style, where he wants to show his creativity in a way he couldn't, while on One Direction.
Click to read more
and watch the video
or