Nicole Scherzinger and Lewis Hamilton are giving love another chance
Former lovers were seen on a date nine months after the end of their seven-year relationship.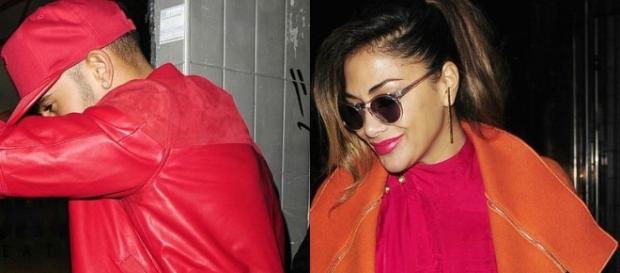 Growing rumors are spreading that Nicole Scherzinger and Lewis Hamilton are working on a reconciliation. Nine months after the separation, in February, the former couple seems to want to give another chance to love. The Formula 1 world champion and the beautiful singer were together seven years, a loving relationship marked by ups and downs, and it seemed to have an end on last February. But love must have spoken louder and Nicole and Lewis were seen together on Friday night, in London.
The date is on. But is the beautiful couple together again? Photographers captured both at the same event, as they seem to enjoy an exclusive performance by John Newman, at a popular Soho hotspot, The Box, in London. 
And there are already different versions.
An insider from The Box's security said that Nicole and Lewis were together in a private room an they were warned to not let anybody else in. "They stayed well after the club shut," the source added, saying that everybody were expecting for them to leave, the Mirror newspaper noticed.
But there are other versions of the same story. The press is desperately trying to contact either representatives from both Nicole and Lewis, and a spokesperson for Nicole told this was only a "coincidence." Cited by MailOnline, the spokesperson said "Nicole is not back with Lewis," referring that they were not on a date, but they met casually at the same event. 
There aren't yet any declarations by Lewis Hamilton or anyone on his staff.
An insider told The Sun newspaper he saw them arriving at the club, but "separately," adding that they "sat at different tables."
Nicole and Lewis had been one of the most famous and lovely couples for seven years.
But they didn't handle the pressure of a long-distance relationship, due to their professional commitments. 
On last February, after another split, an insider told MailOnline that they "still love each other" but they always got separated for the same reason. "Love always brings them together," the source said. And, it seems, they are keeping it true as they were seen enjoying a date together.
Click to read more
and watch the video
or