Luke Cage on Netflix: What we can expect?
After watching Jessica Jones, find out here what we already know about Marvel's newest adaptation.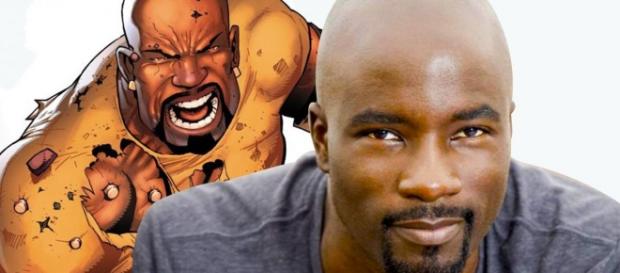 After binge watching Jessica Jones for the last few days, the public got all hooked up for Marvel's next adventure with Netflix. While the first Marvel and Netflix project focused on the former superheroine and Kilgrave (and where Luke made his debut), Luke Cage will, obviously, follow the life of the man with unbreakable skin.
Mike Colter will repeat his performance as Cage, and we will hopefully see Krysten Ritter's Jessica Jones on the new show. Cheo Hodari Coker will be the executive producer and showrunner of the series, as well as the writer of the first two episodes.
The show is set to premiere in the first half of 2016, as part of the Netflix strategy to release a new superhero show every six months, each one focusing on a different member of The Defenders.
While we still can't predict much about the show, there are a few things we're sure about. One of them is that the series will take place a few months ahead of where Jessica Jones left us. "Luke's tending bar, he's bouncing around. And for good reason; he's a fugitive. He has some skeletons in his closet. He's trying to basically stay off the radar," answered Colter when asked about where his character will be at the beginning of the show. "The people he hangs out with, though, are in need. Ultimately, he'd rather be alone, but with the way he's equipped he does step up. That's what it's about, it's about finding that inner feeling to make you want to take action".
From what we could see from Jessica Jones, even though the show is set in the same city and time gap as Daredevil, the connection is not really that evident (expect for the last episode) – and likely it'll be just like that in Marvel's Luke Cage. "[It's] a completely different world from Hell's Kitchen," explained Colter.
Also as in Jessica Jones, Rosario Dawson is set to reprise her role as Daredevil's Claire Temple. Since she's a potential love interest for Luke in the books, we can expect some steamy scenes between those two!
The show will also star Simone Missick as Misty Knight, Alfre Woodard as Black Mariah, Theo Rossi as Shades and Mahershala Ali as Cornell "Cottonmouth" Stokes.
Click to read more
and watch the video
or