Justin Bieber's probation ends, pays debt for egg throwing incident
The 21-year old has formal probation lifted for good behavior and fulfilling requirements.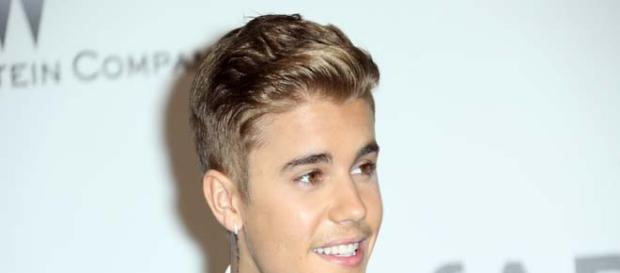 Justin Bieber's probation ends as the Canadian singer finishes his community service for egging a neighbor's home. The singer had been doing his community service by cleaning up a homeless shelter, and his attorney showed the judge that the pop star finished 40 hours of service. Bieber himself didn't attend the hearing, as he has been out promoting his upcoming album release.
A shelter program manager where Bieber did part of his service is said to have praised the singer, as Bieber's probation ends for being willing to dirty his hands and do janitorial and maintenance work at the shelter.
In addition to the labor, Bieber had to pay for about $80,000 in damages to the neighbor's home, as well as go to 12 anger management counseling sessions as part of his punishment.
Bieber's probation ends, neighbors received restitution
Bieber, 21, was sued by Jeff and Suzanne Schwartz, who are the star's former neighbors, for the damage he caused to their house in January 2014. Additionally, the lawsuit brought out accusations that Bieber also terrorized the couple via his loud and unsafe driving habits, and that Bieber spit into Mr. Schwartz's face in one incident. Bieber no longer lives next to the couple and has moved out of the gated community.
Bieber's probation ends with the completion of 40 hours of community service and other requirements. He completed the hours at the Volunteers of America's Family Homeless Shelter and The Gand Reduction and Youth Development Center in Los Angeles, according to media reports.
Bieber no longer faces monitoring with informal probation in place
Los Angeles Superior Court Judge Andrea Thompson changed Bieber's probation status to informal after she got the good reports about how he completed the requirements of his two year probation.
Originally, Bieber had pleaded no contest to the charges, which were considered a misdemeanor vandalism charge, in July 2014. While he is still technically on probation until July 2016, the informal status means that Bieber will no longer be monitored by a probation officer. The homeless shelter manager says that he believes Bieber has learned his lesson and that he will now be a more productive society member, and a great human being.
As Bieber's probation ends, he is now concentrating on his music and his next album, Purpose, which is scheduled to be released on November 13 and he gets on with his life and career.
Click to read more
and watch the video
or