Judge closes copyright lawsuit process against Taylor Swift with a brilliant answer
American singer had to respond for plagiarize in her biggest hit 'Shake it off', accused of copying another artist's lyrics.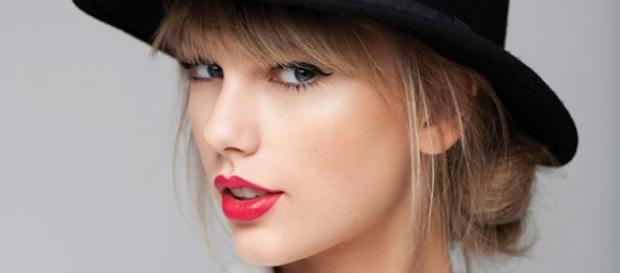 Taylor Swift was accused by another musician for allegedly plagiarizing in her musical hit 'Shake It Off'. Taken to Court by Jessie Braham, who demanded $42 million to Taylor and Sony, her record label. He also intended to have his name added as a songwriter to 'Shake It Off", the song which sold 8.6 million copies. In court, Taylor Swift won the case and also should have some fun with the mood of the judge of the case, Gail Standish, who 'copied' Swift lyrics to answer to Jessie Graham's request. 
'Shake It Off' did copy 'Haters Gonna Hate'?
For Jesse Graham, little-known R&B singer, the American beauty copied lyrics from his song 'Haters gone hate'.
The charge Braham intended has to do only with the lyrics and nothing with the audio of the songs. 
Check here Braham's argument: 
His song:
Haters gone hate 
Playas gone play  
Watch out for them fakers 
They'll fake you everyday.
 And Taylor's song:
Cause the players gonna play, play, play  
And the haters gonna hate, hate, hate 
Baby I'm just gonna shake, shake, shake  
Shake it off  
Heartbreakers gonna break, break, break  
And the fakers gonna fake, fake, fake 
For believing that the highly successful Swift theme was due to his previous composition, the musician decided to take the 25 years old singer to court and try to get some credits for his originality.
It didn't work. 
Judge used Swift's lyrics to shine in Court
'At present, the Court is not saying that Braham can never, ever, ever get his case back in court. But, for now, we have got problems, and the Court is not sure Braham can solve them,' said the Judge, by quoting Taylor's song 'We are never ever getting back together'. 
"As currently drafted, the Complainant has a blank space", Gail Standish wrote, by using her good mood in referring to 'Blanket Space' song. And to finish her answer, the Judge had concluded it, by explaining that: 'At least for the moment, Defendants have shaken off this lawsuit", ending her answer with the theme lyrics that brought the all process. 
Click to read more
and watch the video
or