Hunger Games: Romance is on between Jennifer Lawrence and Liam Hemsworth?
They are reportedly friends, but now they are even closer and it's supposed to be more than a friendship.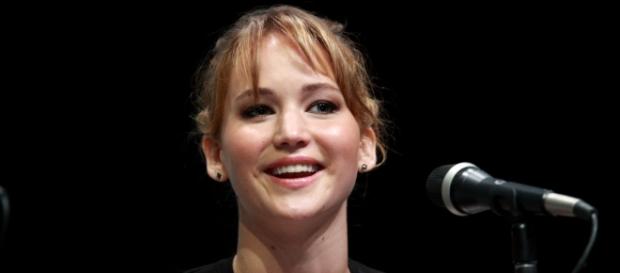 They are closer than ever! Jennifer Lawrence and Liam Hemsworth can be one of the hottest couples in the world. And a source told Heat Magazine that they have "chemistry", as they are hanging together. The rumors started a few years ago when they were filming The Hunger Games. 
Now, they have already filmed the last one, but they appear to be closer than ever. As they are both single and since they both look really good, the rumors started really quick.
And it's getting more serious. "Everyone knows what's going on, the chemistry is so obvious", an insider said to Heat magazine. 
Relationship Histories
If they reach a love story, this wouldn't be the first time they both fall in love for a co-star. Both Liam Hermsworth as Jennifer Lawrence already fell in love with fellow actors. Liam dated Miley Cyrus, after filming together The Last song, in 2010.
After the split, the couple remained friends and fans still cheering for their romance.  
Also The American beauty and Oscar-winner dated a co-star, when she fell in love for X-Men colleague Nicholas Hoult, back in 2011. They dated for almost two years and they split in January of 2013. As they worked together again during X-Men: Days of Future Past, they gave love another chance. They got back together in July and they lasted for another year. They split in August 2014.
After that, she had a discrete romance with Coldplay singer Chris Martin. As she became single again, rumors lit up again about a possible romance with Australian man Liam. After the recordings of the new film in the Hunger Games saga finished, the two have traveled together, working on the promotion of the new film. That was probably enough to show them how good they look together on and also off screen.
Keeping a Low Profile
"They're so compatible, and it's not just about looking good together. They have the same sense of humour - when they're together, they laugh non-stop", a source told Heat magazine. However, Jennifer Lawrence should keep it low profile, as she seems to suffer a lot about everything that happened with her last relationship with Chris Martin. He had been spotted arm-in-arm with singer Kylie Minogue while they were dating.
Click to read more
and watch the video
or