Graham Debuts Again: Diaries to Drama
Kat Graham from The Vampire Diaries, who leads in the popular series, is now set to become executive producer for From the Top.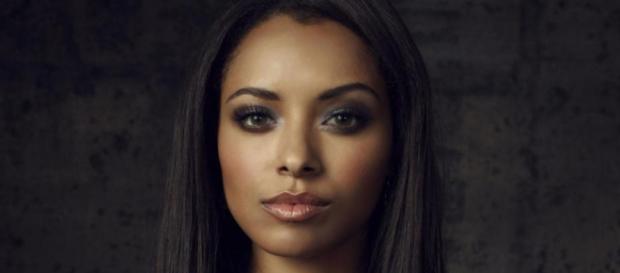 Marc Cleary and Dan Richter, of Oh Sit and The Fosters respectively, will wield mantles of both scriptwriters and supervising producers for the drama, which found its takers via a teaser, apparently following close on the steps of Fox's Dynasty, Empire, which has paved the path for a whole new style of drama on TV.
The story traces careers of seven dancers, as it appears that Hollywood shies away from opening its doors to these seven young and talented dancers featured on film, who are determined, if not ruthless, to make it in the big, bold world.
The intriguing, though enticing world of back-up dancers will be out in open for people to view, censure or crave like crazy, as CW is all but ready to explore the drama behind scenes.
While Graham has already cut a debut album, Roxbury Drive, her representatives have apparently thought right to chart out a larger scope for her, including soaps and dramas. Interesting to note would be the fact that Unfollow, another drama, has recently been sold to ABC via WBTV.
Warner Bros. has decided on Graham to executive produce this television drama, which centers on the dancers navigating the cut-throat Hollywood scene. Graham, who is not set to star, at least currently, began as back-up dancer onstage and for videos, with star musicians like Missy Elliott, Nelly, Jamie Foxx and Usher.
The representatives in the picture now are WME, Brillstein Entertainment Partners and attorney Roger Goff.
Definitely not the last of the firsts from Graham for sure.
On another note, Kat Graham is said to get her powers back on the latest episode of The Vampire Diaries, titled "Age of Innocence", where Kat goes on a road trip with Damon.
Kat says they're going to " (...) Myrtle Beach to figure out what's going on with the Phoenix stone, and what's behind it, also to meet Oscar. It's important to figure out who all the Heretics are and keep them close. This is a much more action and intense episode than anything... I know people want to see the Damon and Bonnie stuff, and I'm sure the writers hear them loud and clear!"
Click to read more
and watch the video
or